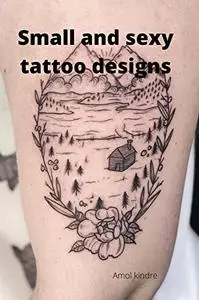 Small and sexy Tattoo designs by Amol Kindre
English | 2021 | ISBN: N/A | ASIN: B09P8Y6L4V | 151 pages | EPUB | 14 Mb
Can you believe that tattoos date back for thousands of years?
In fact, tattooing is an ancient art form of permanent body adornment, helping people of all ages to express themselves using their own skin as canvas.
Just imagine being able to not only discover new styles and go through fascinating tattoos but also to be able to color them with watercolor paints, crayons, gel pens, pencils, markers or whatever you feel like it.
Feel Free to contact me for book requests, informations or feedbacks.
Without You And Your Support We Can't Continue
Thanks For Buying Premium From My Links For Support