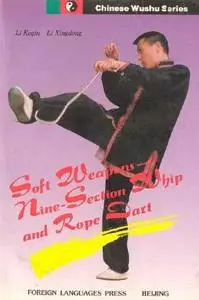 Li Keqin, Li Xingdong - Soft Weapons: Nine - Section Whip and Rope Dart (Chinese Wushu Series)
Foreign Languages Press | 1996 | ISBN: 7119018833 | English | 214 pages | PDF | 19.92 MB
Soft weapons were considered hidden weapons in ancient times and are ideal for self-protection. This book is mainly devoted to the basic knowledge, routines and practice methods of the nine-section whip and rope dart. It is illustrated with more than 200 pictures.