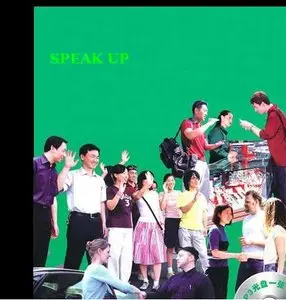 Beijing Language & Research, "Speak Up Intermediate (Audio)"
Foreign Language Teaching and Research Press | 2010 | ISBN: 7560028802 | Audio CD | Mp3 128 Kbps | 87 MB
Speak Up is Beijing Speaks Foreign Languages ​​Program recommended materials. This material is suitable for four years types of schools at all levels of English courses in school,working employees and the general public use spoken English learning and training. This book is divided into 12 units, covering business, tourism, transportation and service industries, basically covering all aspects of daily life. The book also includes five sessions each unit training program, started from different sides topic, authentic language, sentence patterns practical, easy to imitate. In addition, the book also provides a key word phrase usage notes, additional conversation practice and language and cultural background and so on. The book layout using four-color printing, and foreign experts with well-recorded by a tape recording, using standard Speed ​​reading, the tone fresh and natural, life, ideal for training learners to repeat it.