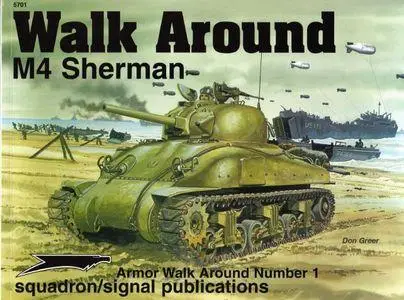 Jim Mesko - M4 Sherman
Squadron/Signal Publications | 2000 | ISBN: 0897474104 | English | 82 pages | PDF | 59.73 MB
Armor Walk Around Number 1
If you are detailing a Sherman this is the book you need! There are numerous close up pictures of all spots on the tank that modelers rarely get a chance to look at in period photographs. Don Greer took photos of several museum Shermans. He has all the stuff you wish you could look at but don't have an actual Sherman to see … gun shields, brackets, engines hatches, weld joints, lights, interior equipment, equipment mounts, etc. Most of the pictures are in color.