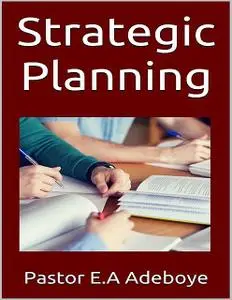 «Strategic Planning» by Pastor E. A Adeboye
English | EPUB | 0.1 MB
Many people do not realise that the Almighty God is a strategist and a God of order. This divine character is evident in the story of creation itself. The orderliness and sequence of the project of creation can only have come from the mind of a master strategist. It takes strategic planning for anyone to succeed in life.