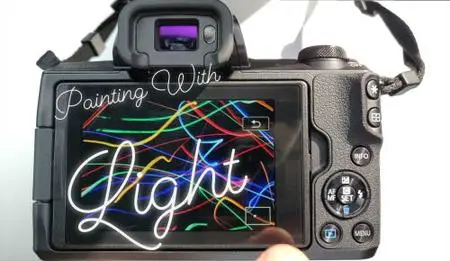 Take Your Instagram To The Next Level: Painting With Light
Duration: 16m | .MP4 1280x720, 30 fps(r) | AAC, 48000 Hz, 2ch | 105 MB
Genre: eLearning | Language: English
Welcome to my short course on painting with light! This class is designed for those who are looking to add a new dimension to their Instagram feed.
In this course we'll cover the following:
The Sciency stuff: How the camera detects light which allows us to capture light in motion.
The ideal settings; for capturing the motion of light. I'll also touch on long exposure photography so that you can have a clear understanding of how it all works. That way you will feel more confident when experimenting with your own creative style.
Focusing; In the dark, with no specific point to focus on, most cameras will struggle to keep your subject in focus which results in a blurry smoosh (Which can sometimes come out pretty cool, but we'll focus on getting crisp images first) To avoid this I'll walk you through some hacks to make focusing easier. 
Planning; This is really important how ever its a little boring, but I'll give you some quick tips to make sure you don't waste any time getting those photos up on your Instagram feed. 
These may start off as fun exciting images that you create to show your friends and family or share on social media. In my up coming class I will show you how to take these images to the next level. And even start to earn money from your art.
 If you love my class please leave a like comment or a review! And don't forget to follow my channel for more!