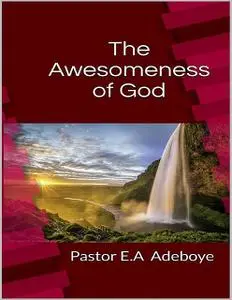 «The Awesomeness of God» by Pastor E. A Adeboye
English | EPUB | 0.1 MB
A name is not just a label; more importantly, it is an identity. Names are very important to God, and this is why it is important to search the scriptures to discover more about God's identity through His Names. He even possesses things that are not yet in existence. God knows all things, and nothing is hidden from Him. He is everywhere, and so he sees everything. You can't run away from His presence. The awesomeness of this God made the Psalmist to describe Him as the Lord mighty in battle, to live a fulfilled life worthy of their election, children of God must know their God.