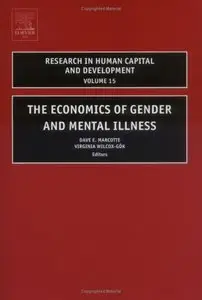 The Economies of Gender and Mental Illness
Publisher: Emerald Group Publishing Limited | ISBN-10: 0762311118 | English | 194 Pages | PDF | 2.2 MB
While gender has so often been found to be an important determinant of prevalence and outcomes of mental illness, economists have rarely focused on gender differences as a central element of their analyses. In this volume, we direct the focus of research in the economics of mental health squarely on the topic of gender. Each paper in this volume provides insight into the ways in which women and men are afflicted and affected by mental illness in the labor market.