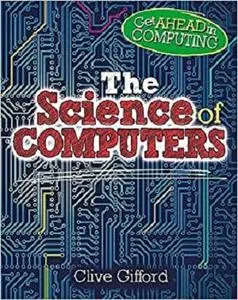 The Science of Computers (Get Ahead in Computing) by Clive Gifford
English | February 26, 2015 | ISBN: 075029213X | 32 pages | PDF | 59 Mb
The Science of Computers takes an overall look at information technology; exploring how computers operate and the amazing devices that are used in homes, schools and businesses today. The Science of Computers investigates how information technology and digital devices have developed from the early machines the size of basketball courts, to the tiny silicon chips being produced today. This practical learning guide lays the groundwork for further exploration of computational thinking.
Stretch Yourself features give practical activities to help readers explore and test key principles. These 'try at home' examples help reinforce learning and are not linked to specific software or operating systems.
True Story features give real-world anecdotes from the world of information technology.
Computer Hero features look at the forerunners of digital technology that have paved the way for scientists today.
Get Ahead in Computing is a practical and much-needed resource for the KS1-2 computing curriculum exploring all aspects of computational thinking. The series breaks down this new curriculum subject into four titles covering key topics: computer science, algorithms & coding, applications & programs, and computer networks.
Ideal for young readers starting the new Computing curriculum subject in school.
Other titles in the Get Ahead in Computing series: Awesome Algorithms & Creative Coding, Amazing Applications & Perfect Programs, and Computer Networks.
Feel Free to contact me for book requests, informations or feedbacks.
Without You And Your Support We Can't Continue
Thanks For Buying Premium From My Links For Support