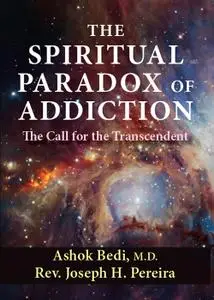 The Spiritual Paradox of Addiction: The Call for the Transcendent, 2nd Edition by Ashok Bedi, Joseph Pereira
English | March 15th, 2020 | ISBN: 089254192X | 232 pages | EPUB | 1.39 MB
Addicts and alcoholics are often highly spiritualized individuals who lack the faith apparatus to make a healthy connection with their spiritual drive. As such, they turn to negative behavior patterns to fulfill that hunger: alcohol, drugs, food, sex, gambling, pornography, social media, and dysfunctional relationships.
This book offers a series of insights and methods whereby faith may be restored and positively channeled into life-sustaining behaviors. It is addressed to addicts, their families and friends, as well as interested laypeople, government policymakers, and treatment professionals. The authors include instruction in yoga and breathing exercises, meditation, and mindfulness, as well as case studies and medical guidance for detoxification.
Enjoy
My Blog
. No any convert or low quality!