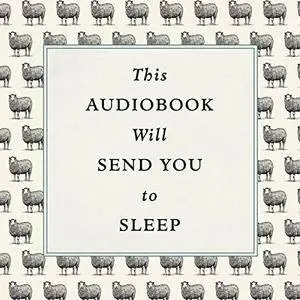 This Audiobook Will Send You to Sleep [Audiobook] by Professor K. McCoy, Dr Hardwick
English | May 10th, 2018 | ASIN: B07CTV1D6D | MP3@64 kbps | 8 hrs 40 mins | 238.75 MB
Narrator: Bruce Alexander
Sleep smarter.
This Audiobook Will Send You to Sleep makes no claims to be fun or interesting. It is an audiobook you can listen to in full confidence that you will find absolutely nothing to stimulate your brain. An audiobook, like no other, that will afford you much sleep and copious amounts of pointless knowledge.
Where else will you hear about the political crisis in Belgium 2007-2011 or study the growth pattern of holly? And from where else can you find, in one place, an overview of railway gauges, a summary of the administrative bureaucracy of the Byzantine Empire and instructions for the creation of a collapsible music stand?
Prepare to fall fast asleep with the most boring audiobook ever published.
Includes soothing soundscape to help send you to sleep.