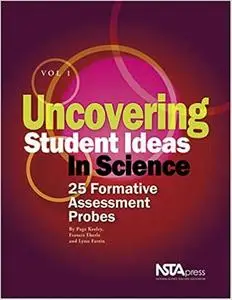 Uncovering Student Ideas in Science, Vol. 1: 25 Formative Assessment Probes by Page Keeley, Francis Eberle
English | 2005 | ISBN: 0873552555 | 193 Pages | PDF | 5.8 MB
This book is loaded with classroom-friendly tools to pinpoint what your students know (or think they know) so you can adjust your teaching accordingly. At the book's heart are 25 "probes." These brief, easily administered activities will reveal your students' thinking on 44 core science topics, grouped by light, sound, matter, gravity, heat and temperature, life science, and Earth and space science.