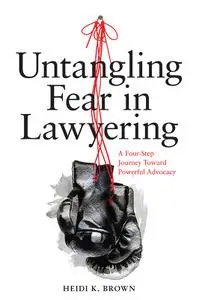 Untangling Fear in Lawyering: A Four-Step Journey Toward Powerful Advocacy by Heidi K. Brown
English | June 1st, 2019 | ISBN: 1641053526 | 368 pages | EPUB | 0.98 MB
Untangling Fear in Lawyering, discusses the reality, causes, manifestations, and consequences of fear in legal education and practice, from the standpoint of law students, junior attorneys, and clients. It analyzes fear from a cognitive, physical, and emotional perspective. The book draws guidance from how other industries address fear (and mistake-making) in education and training.
Enjoy
My Blog
. No any convert or low quality!