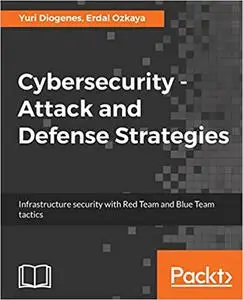 Cybersecurity - Attack and Defense Strategies
English | ISBN: 9781788475297 | Jan 2018 | 384 pages | True PDF, True EPUB, True MOBI | 95 MB
This is an outdated edition published in 2018. Cyberthreats and the strategies to counter them have evolved exponentially in the months since this book was first published. A new edition, updated for 2020 with the very latest in cybersecurity threats and defense strategies, is now available.
Enhance your organization's security posture by improving your attack and defense strategies