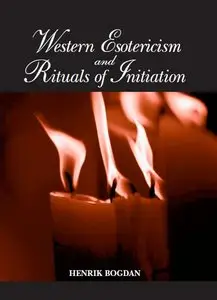 Henrik Bogdan "Western Esotericism and Rituals of Initiation"
State University of New York Press | 2008 | ISBN: 978 0791470701 | 235 pages | PDF | 1 Mb
Historical exploration of masonic rituals of initiation.
From the Back Cover
For more than three hundred years the practice of Masonic rituals of initiation has been part of Western culture, spreading far beyond the boundaries of traditional Freemasonry. Henrik Bogdan explores the historical development of these rituals and their relationship with Western esotericism. Beginning with the Craft degrees of Freemasonry–the blueprints, as it were, of all later Masonic rituals of initiation–Bogdan examines the development of the Masonic High Degrees, the Hermetic Order of the Golden Dawn–the most influential of all nineteenth-century occultist initiatory societies–and Gerald Gardner's Witchcraft movement of the 1950s, one of the first large-scale Western esoteric New Religions Movements.
"This is truly an original work on an important subject. The most significant thing is probably the definition of `ritual.' The field of Western esotericism is a young one, and while some of its terminology is now a matter of common consent, ritual has never been subjected to scrutiny in this context. Bogdan also shows how different rituals convey different elements of the Western esoteric tradition: some Freemasonic ritual teaches alchemy; the Golden Dawn teaches Kabbalah; and witchcraft teaches principles of sexual magic. The entire book has an earnestness about it that makes the reader take these rituals seriously." – Joscelyn Godwin, author of The Real Rule of Four