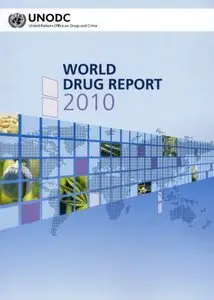 World Drug Report 2010
Publisher: United Nations | ISBN-10: 9211482569 | English | 313 Pages | PDF | 13.9 MB
In 2009, the United Nations Member States decided to make further and decisive progress, within a decade, in controlling illicit drug supply and demand. Many illicit drug markets have reached global dimensions and require control strategies on a comparable scale. In that context, there is a need to better understand these transnational markets and the manner in which they operate.