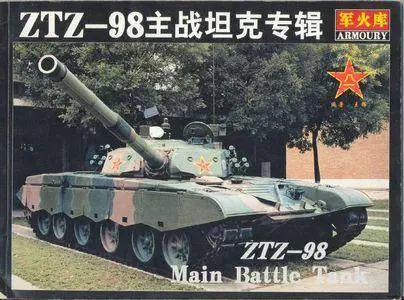 ZTZ-98 Main Battle Tank
Armoury | 2002 | ISBN: 7806750649 | Chinese | 82 pages | PDF | 67.96 MB
The Type 98 was first introduced to the public during the parade on 1 October 1999, marking the 50th Anniverary of the founding of the People's Republic China. While initially confused as the Type 96, further study revealed that the 18 tanks on display during the parade were in fact a member of the Type 80 family of Chinese Main Battle Tanks. The Type 98, also known as by the industrial designation WZ-123, was based on the Russian T-72 and even features a hull design similar to the Russian tank. However, the vehicle incorporated a variety of design changes and an angular turret design more reminiscent of Western tank types. Thise a book illustrated by b&w and colors photos, schemes and full-pages drawings.