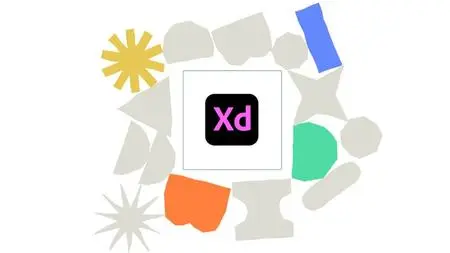 Adobe XD - UX UI design For beginners
Duration: 39m | .MP4 1280x720, 30 fps(r) | AAC, 44100 Hz, 2ch | 309 MB
Genre: eLearning | Language: English
Adobe XD - UX UI Basics
What you'll learn:
How to start with Adobe XD
How to become a UI & UX Designer
How to draw
How to choose the appropriate format
How to use your ideas
How to make an application everything from your pure design
Requirements:
It does NOT require experience
Description:
Hi there, I am Zakariya Zaki,
In this course, you will learn  how to use Adobe Xd, and the Basics of UX and UI.
Also will learn together drawing skills, and how to choose the right things.You can download the project file before start !!
About Adobe XD, is the Adobe prototyping tool for user experience and interaction designers. Adobe XD features are used for creating wireframes, prototypes, and screen designs for digital products such as websites and mobile apps.
Web designs come in all shapes and sizes, from multi-paned web apps, to spacious mobile-first websites, and fixed-width to full-width. … Thankfully with features like Content Aware Layout, and Responsive Resize, Adobe XD can help you craft, and explore, the layout that is right for you.
So if you're a Windows user and want to create UI's, XD would be a fine fit. If you're a Adobe Cloud subscriber and thinking of adding UI to your skill set, XD can take your fairly far.
Adobe XD is a good choice for creating websites and app mockups. Improvements to its responsive design capabilities make it a good choice for modern web and app development. … Developers will need to code the design functions manually, although they can get sizes, colors, and other specs from the shared files.
Who this course is for:
UX and UI designer
For those with a passion to work in the field of web design and applications
For anyone interested in finding a job as a UI and UX designer with a high salary
More Info