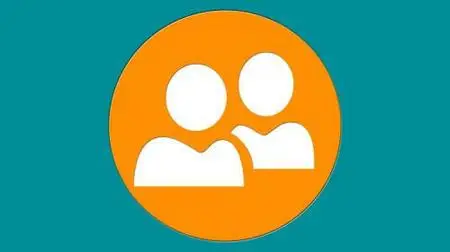 Get More Clients: How to Get High Paying Clients in 30-Days
4.5 Hours | Video: h264, yuv420p, 1280x720 | Audio: aac, 44100 Hz, 2 ch | 1.72GB
Genre: eLearning | Language: English
A 7-step system for getting all the clients you can handle without cold calling or spending a dime on marketing.
* Lectures 73
Finding clients is one of the biggest challenges my customers and students have. And most of the time its not because of a lack of effort. But rather its a lack of knowledge of how to do it the right way. A better, easier way. This course is aimed to help you end your client attraction challenges once-and-for-all.
*No more cold calling
*No need to spend any money on marketing or advertising
*You'll establish instant authority and credibility while someone else does all the leg work for you
*Question and Answer video sessions
*Checklists
*Templates
*Swipes
*Scripts
*Fill-in-the-blank Workbook
*Plus a few other bonus goodies
*
Why 20-40 minute Lunch and Learn (L&L) presentations are they best way to get in front of your target audience and convert more to paying customers
*What topic(s) you should cover for best results
*
How to structure your L&L so you keep their attention and have them beggin to talk to you afterwards
*How to have the ultimate 3rd party do all the marketing and actually pay for lunch
*
Who to talk to and what to say to get them to agree to do all the marketing and pay for lunch
*What NOT to include in your L&L. If you include this then you'll be viewed as a self-centered moron who doesn't care about their customers
*
How to easily overcome any fear you might have about public speaking
*Practice your L&L our secret way to build unstoppable confidence
*
How to quickly and easily customize your L&L for different audiences
*What do to BEFORE your L&L. If you don't do this one thing, you might as well quit now
*
How to convey your message with confidence
*How to close more deals than you'll know what to do with
*
How and when to convert your L&L to a webinar and what steps you need to take so you don't blow it
*Plus much more!
*Presentation
*Lunch
*Audience
*Network
*You can't just give any kind of presentation. You can only give client focused presentations, NOT something that's focused on you.
*Why lunch? Because its proven to be a perfect time to get decision makers out of their office and attend something useful.
*Who gets the audience? Not you! It's left to someone else. That's the beauty of this entire system. You'll leverage someone else who already has your ENTIRE target market as their customer base but they aren't your competitor!
*During the networking phase you won't be just some lame person doing the same lame networking stuff. You'll be viewed as the expert authority on a topic your audience needs help with. They'll come to you!