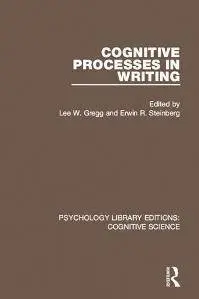 Cognitive Processes in Writing
by Lee W. Gregg and Erwin R. Steinberg
English | 2017 | ISBN: 1138641812 | 190 Pages | PDF | 17.2 MB
Originally published in 1980, this title began as a set of questions posed by faculty on the campus of Carnegie-Mellon University: What do we know about how people write? What do we need to know to help people write better? This resulted in an interdisciplinary symposium on "Cognitive Processes in Writing" and subsequently this book, which includes the papers from the symposium as well as further contributions from several of the attendees. It presents a good picture of what research had shown about how people write, of what people were trying to find out at the time and what needed to be done.