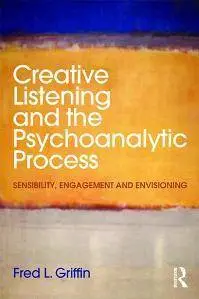 Creative Listening and the Psychoanalytic Process :
Sensibility, Engagement and Envisioning
by Fred L. Griffin
English | 2016 | ISBN: 1138890456 | 209 Pages | PDF | 7.62 MB
Contemporary psychoanalytic thinking about the interdependence of subjectivity and intersubjectivity has reenvisioned the analytic process, and with it the very nature of creative and engaged psychoanalytic listening. Yet few systematic writings on psychoanalytic listening or technique provide comprehensive instruction that would prepare the analyst for the kind of analytic listening needed to participate imaginatively in this sort of intersubjective experience.
Offering a short course in analytic listening, Creative Listening and the Psychoanalytic Process provides a guide for the clinical uses of imaginative literature. Outside the psychoanalytic literature, extraordinary pieces of imaginative literature exist that provide the kind of experience in analytic listening that can guide clinicians in their work with patients. Certain works of fiction create textured, sensory worlds in which complex characters possessing shifting states of consciousness live within fluid emotional atmospheres. In this book, Fred Griffin demonstrates that by entering the worlds that original writers create in their texts, the psychoanalytic therapist will learn to attend more closely to varying emotional states that generate nuanced, multidimensional views of the analysand's internal and relational worlds. He illustrates how these works capture more fully the sensory experience encountered by psychoanalysts when taking in what the patient communicates within the analytic space.
Creative Listening and the Psychoanalytic Process presents case material alongside selected passages from works of fiction written by a range of creative writers, each of which stimulates analytic sensibility about this clinical experience. A conceptual framework is provided that makes these and other original works of fiction more accessible for these purposes. This book will be essential reading for psychoanalysts and psychoanalytic psychotherapists, as well as professors and graduate students studying psychoanalysis and literature. It will also appeal to literary scholars and those teaching and practicing in the field of narrative medicine.