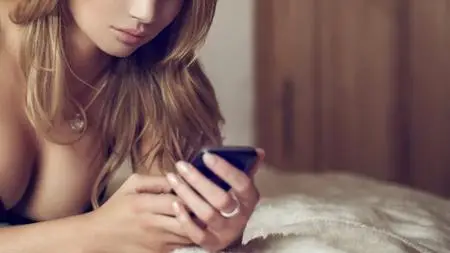 Dating and Texting: Dating for Men In a Digital Age
.MP4 | Video: 1280x720, 30 fps(r) | Audio: AAC, 48000 Hz, 2ch | 489 MB
Duration: 1.5 hours | Genre: eLearning | Language: English

Supercharge your texting, online dating, sex, and seduction skills
What you'll learn
10 Biggest Mistakes Men Make When Texting
10 Most Effect Principals for Texting Women
How to Get a Non Response Texter to Respond (Ghosting)
Sexting - How to do it right and not creepy
Going from Text to Date (In Person)
Requirements
No Prior Skills Required
Description
We are living in a digital age. 49 million people have tired online dating. The primary method of communication in the dating world is texting. And most men suck at texting!
Bring your texting skills to the next level! The skills taught in this course will apply to online dating apps or with girls you have meet out. Do you have these challenges?
Girls not responding to your text messages?
Girls flaking on dates?
Escalating sexual tension on text message?
Not knowing what to say on text/dating apps?
This course is different from the other dating/seduction concept courses because it focuses on practical solutions to a very real challenge (communicating on text). This course covers key areas like
10 mistakes men make when texting and how to avoid
10 principals to successful texting
How to go from text to date
Sexting - how to do it right and not creepy
How to get a response from a non responsive texter (ghosting)
And as a bonus you get a free ebook with texting tips and 300+ proven text messages to send to girls.
This course will get you more dates, women, and sex.
Who is the target audience?
Men looking to improve their dating skills with text messages
Men looking to master their dating life
Men looking to live their best life in this digital age