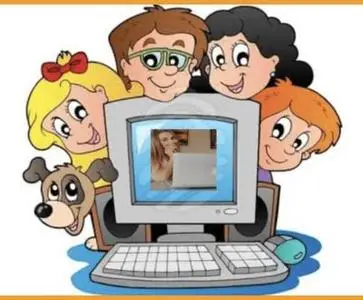 English for kids
(Part 1)
2 sections • 10 lectures • 2h 43m total length
2022-03 | e-Learning | English | MP4 | 2.83 GB
Great vocabulary usage video course for young learners.

Many parents from all over the world dream of their children speak fluent English. This English course is a perfect tool to help parents get their kids interested in foreign language.

This video course is intended for purchase by adults and designed for young English learners (with parental guidance) who never studied English before or just started their language education. The whole course is conducted in English. For the best results course is recommended for kids from 3 years old and older.

This course consists of 10 lectures each of which covers one interesting and practical topic. Every video is structured and includes teacher's greetings, vocabulary learning, educational video, game, new vocabulary usage in phrases and sentences, practical task, and closing part.

This video course contains great visual materials like pictures and animated stickers, so kids can easily understand the meaning of the new foreign words. Course has text support for new words and sentences to develop not only listening and speaking but also reading skills.

Children watch lectures, listen to and repeat after the teacher. Every video is from 12 to 20 minutes long, which is perfect to keep even small children engaged without need for parents to be present. Course can be vied as many times as child wants; however, it is recommended to view the whole course at least 1-2 times.

After completing this course, young learners will get familiar with everyday vocabulary and will be able to have a simple conversation in English on one of the course topics.
More Info:
http://udemy.com/course/english-for-kids-part-1/