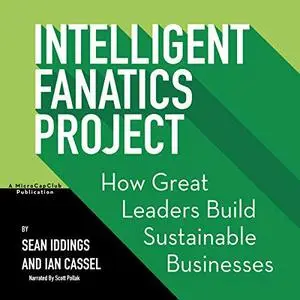 Intelligent Fanatics Project: How Great Leaders Build Sustainable Businesses by Sean Iddings, Ian Cassel
2016 | English | ASIN: B01N75RQRW | M4B & MP3 @63 kbps | 6 hrs 20 mins | 191 & 193 MB
Unabridged | Retail
Narrator: Scott R. Pollak
How does a great company sustain and grow profits for decades? Many people are familiar with Warren Buffett's analogy of a moat: various defenses to thwart competition. But moats are fleeting; they are here today and gone tomorrow. The more important question is, who builds and maintains moats?