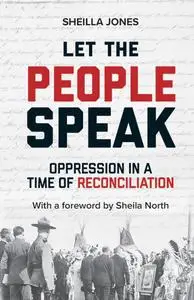 Let the People Speak: Opression in a Time of Reconciliation by Sheilla Jones
English | November 15th, 2019 | ISBN: 1927922569 | 256 pages | EPUB | 0.73 MB
Over the past fifty years, Canada's Indigenous Affairs department (now two departments with more than 30 federal co-delivery partners) has mushroomed into a "super-province" delivering birth-to-death programs and services to First Nations, Inuit and Métis people. This vast entity has jurisdictional reach over 90 percent of Canada's landscape, and an annual budget of some $20 billion. Yet Indigenous people have no means to hold this "super-province" accountable to them. Not a single person in this entity has been elected by Indigenous people to represent their interests. Not one. When it comes to federal Indigenous policy, ordinary Indigenous people in Canada are voiceless and powerless.