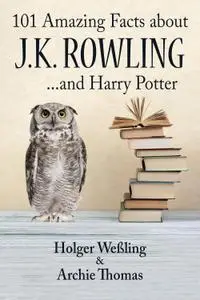 101 Amazing Facts about J.K. Rowling: …and Harry Potter (101 Amazing Facts) by Holger Weßling
English | December 12th, 2019 | ISBN: 1789821827 | 26 pages | EPUB | 1.35 MB
We've all read - and loved - the adventures of Harry Potter and his friends in the Wizarding World. But what of the genius behind it all, J.K. Rowling? Was getting the first book published easy for her, or was it a long struggle? How did she come up with so many amazing ideas for the books? How did her own life influence the characters in the series, both good and bad? And what about her life away from magic and mystery?