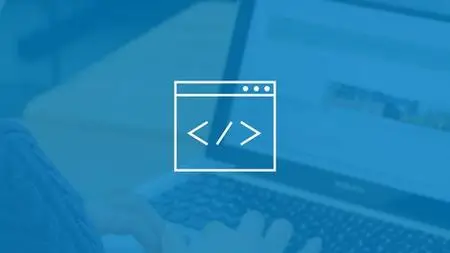 Front-End Developer 2019 Career Course
Video: .mp4 (1280x720, 30 fps(r)) | Audio: aac, 44100 Hz, 2ch | Size: 3.47 GB
Genre: eLearning Video | Duration: 107 lectures (13 hour, 6 mins) | Language: English
Become a professional front-end developer the right way and learn how to monetize your new acquired skills in 2019
What you'll learn
HTML 5
CSS 3
Bootstrap 4
JavaScript 6
SSH/Linux Terminal
Git and Github
Create All Types of Websites using Wordpress and Templates
Create and Deploy Websites/Apps/Projects to a Web Hosting Server
Learn the Best Front-End Frameworks and Tools for 2019
How to Make Money (fast) as a Front-End Developer in 2019
How to get a Job (fast) as a Professional Front-End Developer in 2019
Requirements
Passion for Creating Websites
Description
Welcome to the Front-End Developer 2019 Course! This course covers everything you need to become a front-end developer and how to monetize those skills as a developer. There are a lot of courses out there covering freelancing and how to build web sites, but unlike other never-ending boring courses this course goes straight to the point and will teach you everything that is essential to become a front-end developer in just a few days and how you can make money selling top quality websites to clients in the most effective way on the current freelancing market.
Here's why you should take this course:
The most complete Front-End Developer course for 2019. This course covers the Latest front-end technologies to turn you into a professional developer and be ready for the current tech market in 2019.
This is the only course where you can either choose the "straight to the point" path to just make money really quick or choose the full complete path to learn everything about creating top quality websites and freelacing.
Take the "straight to the point" path and make money today.
The goal is to learn how to create top quality websites as fast as possible in order to make as much money as possible.
After taking this course you can easily make a living just by selling websites to clients.
This is the most complete and up to date course about freelancing with the latest secrets and ultimate strategies.
Create X number of projects, X number of quizzes, X number of exercises and free ebooks.
The course will be updated when necessary with new updates, content, projects, and modules. Think of it as a subscription to a never-ending supply of developer training.
When you're taking long courses you often have to sacrifice a lot of your personal time and probably some money too. With this course, you get the possibility to keep learning and make money at the same time, just by watching a few chapters. This is a course designed for complete beginners, yet it covers the best way to get a job on the current tech market as a front-end developer and sell websites as a freelancer in today's market with just a few hours of video training.
Throughout the course we cover current technologies including:
HTML5
CSS3
Boostrap
JavaScript
Git / Github
SSH / Linux Terminal
Hosting Servers
Templates / Wordpress
Site Builders (Wix, Squarespace, Weebly, Sitebuilder)
Branding Tools (get the best on current market)
Freelancing Tools (get the best on current market)
What makes this course different from other freelancing courses?
Our goal is to have a 100% success rate of the students who take this course. In order to achieve this, we took our time to learn what was missing in other courses, what students really want to help them and motivate them to finish the course, and ultimately what they need to succeed with what they've learned.
We've learned that fast support and mentoring throughout the course, were probably the most demanded features by students. So, one of the things we will implement for the first time in any of our courses is a live chat support system, a direct email support directly with the instructor and the coolest feature, a weekly live webinnar also with the instructor in order to review what you've learned over the current week in progress and answer any questions from students.
Who this course is for:
Aspiring Developers
Anyone who loves creating websites