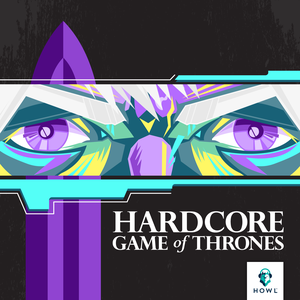 Hardcore Game of Thrones, Episodes 1-8 [Audiopodcast] by Maester George RR Carlin (Alex Berg)
English | 2015-2016 | ISBN: n/a | MP3@160 kbps | 18.6 hours | 951 MB
Narrator: Alex Berg | Genre: Parody
If you love Game Of Thrones and/or Hardcore History, you need to hear Maester George RR Carlin's (Alex Berg) in-depth look at the history of Westeros. It may be the most complicated political entity in all of fantasy: truly understanding what's happening at any given moment requires deep knowledge of thousands of years of Westerosi history, a history which includes giants, dragons, winters that last years, and dozens of feuding rival houses. What was the doom of Valyria? Where did all the dragons go? Why did Robert Baratheon have a claim on the throne in the first place? It can be lot to process–unless somebody else does the processing for you. Join Maester Carlin in his 8-part "Shadow Of The Dragon" series and you'll never be confused by a Game of Thrones plot point again. OK, well, probably not very often, anyway.