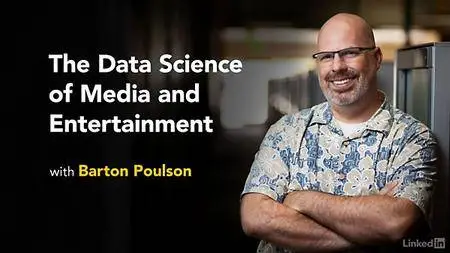 Lynda - The Data Science of Media and Entertainment with Barton Poulson
Size: 100 MB | Duration: 0h 46m | Video: AVC (.mp4) 1280x720 30fps | Audio: AAC 48KHz 2ch
Genre: eLearning | Level: Appropriate for all | Language: English
Music, theater, dance, and film may not seem like data-driven businesses, but they can benefit from data science just as much as ecommerce or finance. Join data science professor, researcher, and consultant Barton Poulson as he explores the fascinating ways in which the media and entertainment industries around us are affected—and have been substantially changed—by ubiquitous data and the science of data and analytics. This course is a nontechnical overview that helps creative organizations use the principles of data science in practical ways. It's required viewing for those working in media, but is also appealing to anyone interested in how technology affects the world around us. Learn how to use data science to assess your target audience, optimize pricing and scheduling for events and digital products, identify piracy, protect your intellectual property, reward employees, and maximize your ROI. Incorporating some simple analytics can lead to broader audiences and richer experiences for your next creative endeavor.
* Assessing the audience for performing art and live digital media
* Optimizing prices for products and performances
* Splitting limited time, money, and staffing among different outreach and sales efforts
* Honoring the requirements of government grants and private donors
* Maximizing the social nature of live events like concerts and performances
* Using competitive and predictive analytics to schedule performances for greatest audience reach and potential revenue
* Understanding how data science can identify piracy and reduce lost revenue
* Incentivizing and rewarding staff and performers without incurring additional costs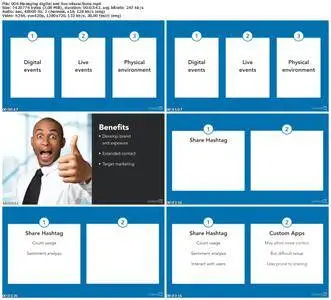 No mirrors below please.