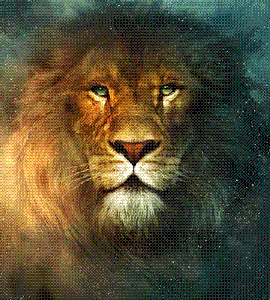 Louis Markos
Houston Baptist University
Ph.D., University of Michigan
Louis Markos is Professor of English at Houston Baptist University where he has been teaching since 1991. He received his B.A. in English and history from Colgate University and his M.A. and Ph.D. in English from the University of Michigan.
Professor Markos specializes in British romantic poetry, literary theory, and the classics and teaches courses in all three of these areas, as well as in Victorian poetry and prose, 17th-century poetry and prose, mythology, epic, and film.
Professor Markos has received the Outstanding Teaching Assistant Award from the University of Michigan and was named the Opal Goolsby Teacher of the Year at Houston Baptist…
What is it about British literary scholar and author C. S. Lewis—this Oxbridge don and self-described "very ordinary layman of the Church of England"—that touches millions of readers so deeply, making him the most widely read Christian spokesman of our time?
In these lectures you will cover Lewis's spiritual autobiography and other creative works, as well as his scholarly writings that reflect on pain and grief, love and friendship, prophecy and miracles, and education and mythology.
Learning from Lewis
And what is the full span of what you can learn from Lewis? For here is a writer who has left us not only eloquent religious apologetics such as Mere Christianity and spiritually penetrating novels such as the "Chronicles of Narnia" series and Till We Have Faces, but also essays, memoirs, and scholarly books that continue to repay study, spark debate, and strike profound chords.
Lewis's works have continued to gain in power and popularity over the last half-century. Much has been written to try and assess his lasting legacy and why he has had such a profound impact on 20th-century readers.
As well as delving into the plots of Lewis's enduring works themselves, you will consider questions such as:
How did Lewis write with such brilliance and coherence across so many distinct and demanding fields, ranging from the magisterial Oxford History of English Literature to children's fantasy books?
What were the people, events, and influences that shaped his thought, his character, and the spiritual drama at his life's core?
What do Lewis's fictional and nonfictional autobiographies reveal about his conversion and his efforts to "explain and defend the belief that has been common to nearly all Christians at all times"?
How did he argue for his ethical notion of "the Tao"—a nonrelative set of standards, held widely across all cultures, which modern ideologies often distort?
How did he use his apologetical writings to come to grips with perennial spiritual questions involving miracles; the meaning of suffering; the reality of heaven and hell; and the nature of human choice, sin, and salvation?
How do his scholarly works analyze modern prejudices about the past and offer a vivid, accessible defense of medieval and Renaissance thought?
An Award-Winning Professor
Professor Louis Markos is a member of Phi Beta Kappa and has won teaching awards at both the University of Michigan and Houston Baptist University.
He presents this course as a sympathetic, deeply felt exposition of Lewis's multifaceted thought and works, making no secret of the fact that he is a longtime and enthusiastic fan of Lewis's writings.
"C. S. Lewis's works do not exist in an abstract realm of pure thought. Instead, to paraphrase Wordsworth (a major influence), they are proven in the blood and tested along the heart," says Dr. Markos.
Clive Staples Lewis: A Life Reflected in Writing
Because so much of his life was reflected in his works, to understand C. S. Lewis the writer it is essential to know C. S. Lewis as a man and literary figure.
Clive Staples Lewis (Jack to his friends) was an Irish Protestant, born in Belfast in 1898. A happy childhood ended with the death of his mother in 1908 when Lewis was nine, and his father's decision to send him to several boarding schools that he despised.
Fortuitously, he met tutor William Kirkpatrick, and under his guidance was accepted to Oxford University. He entered as a confirmed atheist, but under the influence of friends he met there—J. R. R. Tolkien among them—Lewis became a Christian.
His newfound faith changed him completely, and he quickly composed a fictional account of his conversion: The Pilgrim's Regress (1933).
Over the next 15 years, he wrote prolifically. Everything he wrote (whether sacred or secular) was related to his Christian faith. During World War II, he agreed to deliver a series of broadcast talks on the Christian religion (later collected as Mere Christianity).
In 1954, Lewis was elected Chair of Medieval and Renaissance Literature, Cambridge. He would build the rest of his life around that university and his Oxford home, the Kilns.
About this time, Lewis befriended and later married Joy Gresham, a divorced American Jew who had converted to Christianity. After three years of marriage, however, Joy died of cancer. Lewis was devastated and wrote a moving account of his grief: A Grief Observed.
Lewis died on November 22, 1963, just before his 65th birthday.
Lewis's Beliefs: His Nonfiction Works
Professor Markos has crafted his course to focus in the first six lectures on Lewis's personal convictions and thought, concentrating on his nonfiction works.
In covering Surprised by Joy and The Pilgrim's Regress, Professer Markos argues that Lewis's "real" biography is the story of his spiritual pilgrimage. Why did he see his movement toward Christianity in terms of joy and desire? How did this influence his apologetics?
"One of Lewis's goals was to bring philosophy (and theology) back to the world, to embody it in flesh and blood and to breathe into it the healthy air of common sense. His life, his thought, his work were profoundly incarnational, like the God he worshipped," says Professor Markos.
"If you wish to take Lewis's works seriously, you must accept them as creations of passionate thinking: of the spiritual brought down to the physical, of experience carried up into reason."
In addition to being a popular writer, Lewis was a major figure in the academic study of literature. You will learn that in his scholarly work, Lewis sought to challenge common modern prejudices, and to gain a hearing for the views actually held by people in past ages.
Lewis's Tales: Science Fiction, Fantasy, and Allegory
In Lectures 7 through 11, we turn to Lewis the fictional novelist:
the unfallen world of Perelandra in the "Space Trilogy" (1938–45)
the beloved "Chronicles of Narnia" (1950–56) children's series for which he is perhaps best known
Till We Have Faces (1961), a mature and beautiful reworking of the Cupid and Psyche myth whose heroine is patterned after Lewis's wife, Joy.
All five of these lectures offer synopses of the key plot elements in each work and explore Christian allegories that lurk just below the surface of each tale.
Professor Markos brings the series to a close with a discussion of A Grief Observed, Lewis's intensely personal account of his desolation in the wake of Joy's death, and the long and painful journey that brought him back to faith.
http://rapidshare.de/files/21387728/Louis_Markos_The_Life_and_Writings_of_CS_Lewis_.part1.rar.html
http://rapidshare.de/files/21379736/Louis_Markos_The_Life_and_Writings_of_CS_Lewis_.part2.rar.html
My other posts
http://www.avaxhome.ws/ebooks/alexander_the_great_and_the_hellenistic_age_jeremy_mcinerney.html
http://www.avaxhome.ws/ebooks/english/god_and_mankind_comparitive_religions_robert_oden.html
http://www.avaxhome.ws/ebooks/english/augustine_philosopher_and_saint_phillip_cary.html
http://www.avaxhome.ws/ebooks/bonnie_wheeler_medieval_heroines_audio.html
http://www.avaxhome.ws/ebooks/brad_gregory_history_of_christianity_in_the_reformation_era.html
http://www.avaxhome.ws/ebooks/elizabeth_vandiver_classical_mythology.html
http://www.avaxhome.ws/ebooks/english/from_plato_to_post_modernism_louis_markos.html
http://www.avaxhome.ws/ebooks/english/luke_timothy_johnson_jesus_and_the_gospels.html
http://www.avaxhome.ws/ebooks/kenneth_harl_the_era_of_the_crusades.html
http://www.avaxhome.ws/ebooks/english/great_world_religions_islam_john_esposito.html
http://www.avaxhome.ws/ebooks/other_1492_ferdinand_isabella_and_the_making_of_an_empire.html
http://www.avaxhome.ws/ebooks/english/thomas_noble_foundations_of_western_civilization.html
http://www.avaxhome.ws/ebooks/english/phillip_cary_luther_gospel_law_and_reformation.html
http://www.avaxhome.ws/ebooks/the_apostle_paul_luke_timothy_johnson.html
Going next:
After the New Testament - The Writings of the Apostolic Fathers
Discovery of Ancient Civilizations - Brian Fagan
Govind Sreenivasan - Europe And The Wars Of Religion
Great Ancient Civilizations Of Asia Minor - Kenneth Harl
Great Figures of the Old Testament Amy-Jill Levine
Great World Religions - Christianity Robert Oden
History of Ancient Egypt - Bob Brier
History Of Science - Antiquity To 1700 - Lawrence Principe
King Arthur And Chivalry Bonnie Wheeler
Michael Sugrue - Plato, Socrates, and the Dialogues
Philosophy and Religion in the West - Phillip Cary
The Bible and Western Culture
The Terror of History - Mystics, Heretics, and Witches in the Western Tradition
Ancient Near Eastern Mythology - Shalom Goldman
Rome and The Barbarians - Kenneth W. Harl
Practical Philosophy - Greco-Roman Moralists
History Of Ancient Rome Garrett G Fagan
Great.World.Religions-Judaism.-.Isaiah.M.Gafni
James Hall - Philosophy Of Religion
Bob Brier - Great Pharaohs Of Ancient Egypt
Plato's Republic - David Roochnik
Americas Religious History - Patrick N Allitt
Patrick Allitt - Victorian Britain
David Roochnik - Introduction To Greek Philosophy
The High Middle Ages - Professor Philip Daileadeк
Kenneth Bartlett - Italian Renaissance
Jeremy Adams - Thomas Aquinas, The Angelic Doctor
History of England from the Tudors to the Stuarts - Robert Bucholz
William Cook - Francis of Assisi
Philip Daileader - The Early Middle Ages
Gary W Gallagher - American Civil War
History of the United States Part 1,2,3 Allen C. Guelzo
Teofilo Ruiz - Medieval Europe
History of Russia - From Peter the Great to Gorbachev - Mark Steinberg
The Odyssey Of Homer - Professor Elizabeth Vandiver
The Iliad Of Homer - Professor Elizabeth Vandiver
Herodotus, The Father Of History - Elizabeth Vandiver