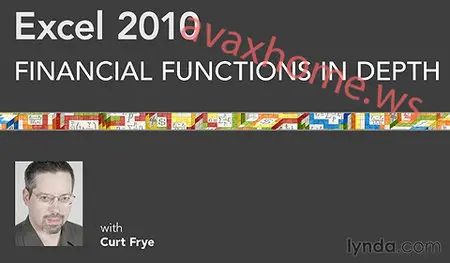 Lynda.com - Excel 2010: Financial Functions in Depth | 145 MB
Duration: 2h 20m | Video: AVC (.mov) 960x540 15fps 100Kbps | Audio: AAC 48KHz 96Kbps 1ch
Genre: eLearning | Language: English
In
Excel 2010: Financial Functions in Depth
author Curt Frye shows how to perform a wide range of financial calculations quickly and easily using the many financial functions found in Excel 2010. The course details dozens of functions for evaluating cash flows; calculating depreciation; determining rates of return, bond coupon dates, and security durations; and more. Exercise files accompany the course.
Topics include:
* Analyzing loans, payments, and interest
* Discovering the interest rate of an annuity
* Determining depreciation using the straight line, declining balance, double-declining balance, and other methods
* Calculating the future value of an investment with variable returns
* Finding the discount rate of a security
* Converting between fractional prices and decimal prices
* Determining the yield of securities that pay interest periodically
No mirrors below please.