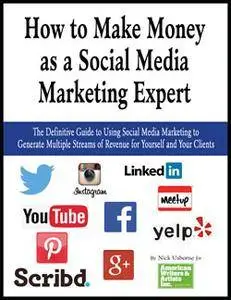 How To Make Money As A Social Media Marketing Expert
WEBRip | English | MP4 + MP3 + PDF Guides | 1152 x 864 | AVC ~20.1 Kbps | 5 fps
AAC | 128 Kbps | 44.1 KHz | 2 channels | 13:12:06 | 1.31 GB
Genre: Video Tutorial / Business, Sales, Marketing
Very recently, a fundamental shift in this popular marketing channel occurred … creating virtually unlimited demand for even "untested" freelance writers.
In this special Writing Opportunity Alert, you'll discover a fast-paced, lucrative writing specialty where …
Marketers across every niche and industry are in a frenzy to find writers who can help them …
Clients are desperate to hand this project off ASAP to a professionally-trained expert, so they can finally start raking in hotter leads and more sales …
There's so much demand, you can launch your entire career off this one service … and stay busy for weeks at a time with more projects than you can handle …
And even beginning copywriters can START at $300 … per hour!
Dear Writer,
This is a HUGE writing opportunity, even if you're a brand-new copywriter.
And it just hit me like a ton of bricks.
See, a foundational shift in a major marketing channel recently occurred … making it more powerful than ever before.
The few who have recognized it are scrambling to take advantage of it.
Those who haven't recognized it are losing cash hand over fist … and they don't even know it.
That's why I wanted to tell you about it right away.
In fact, this opportunity is so time sensitive, I strongly suggest you read this page all the way through, right now.
Even though this "channel" has been around since 2003, even the most seasoned marketing directors — your current and future clients — STILL don't understand how to harness its enormous breadth and depth to bring in new customers and make more sales.
I'm talking millions and, in some cases, billions of potential customers.
You can bet it's keeping the marketers in your niche up at night.
And the fact that they still don't get it means there's a HUGE opening for you to explain it to them … or even better, do it for them and take it off their plate completely …
And watch their bottom line (and yours) significantly increase as a result.
This Internet platform started out as a frivolous time-waster … but it's significantly evolved since then.
Recently, the thinking of the people who use it has dramatically shifted … from passive "viewing" to active use.
From "just chatting" … to doing.
And that shift has transformed this platform into a place to get things done.
Whether it's sharing a recently purchased item …
Competing with friends in fitness competitions …
Renting vacation homes from real estate owners around the world (in lieu of staying at a hotel) …
Reviewing a fantastic new restaurant …
Donating to charity …
Or even sharing the trick to making your favorite cup of coffee …
People are connecting while doing things that are important to them.
And as a copywriter, you know that anytime you can get a passive viewer to "lean forward" and become a passionate doer, they're far more likely to take action.
Have you guessed what this platform is?
You got it!
It's social media.
The thousands of sites and apps that make up "social media" aren't just about "being" social anymore. It's about doing social.
And thanks in huge part to the rise of our "social devices," aka smartphones, doing social has become so seamlessly integrated into our lives that companies KNOW they are losing money not capturing the attention of a passionate, ready-to-take-action audience.
And that is FANTASTIC news for you as a freelance writer.
See …
This shift — and the millions of potential dollars out there — has made social media a top priority for marketers everywhere.
In fact, the 2014 Social Media Marketing Industry Report from Social Media Expert Michael Stelzner revealed 91% of marketers don't know which tactics are the most effective!
But you can bet they DO know every minute they spend without an effective, targeted social media strategy is money lost.
Right now, most of them are just randomly posting links and crossing their fingers for sales.
They know it's not good enough, but they don't know what to do about it.
And that means they're eager to hear what you have to say … and the door to a brand-new client is wide open for you.
When you (legitimately) position yourself as the expert — as a professionally-trained social media strategist — it'll be easier than ever to land a handsomely-paid project.
How handsome are we talking?
Even beginners can start at $300 … per hour.
I'm not kidding.
Look at what copywriters today are charging for work on Facebook alone:
Facebook Page Setup — a flat fee between $500 and $1,500, for "work" that takes less than two hours …
Facebook Account Management and Curation — $1,000 to $2,000 per month
Facebook Promotion/Contest — $1,500 to $3,000 per month
And once the page is set up, everything after that is usually a monthly fee. (That's income you can count on!)
Do you know what you can charge if you simply manage two Twitter accounts … and set up and manage three Facebook accounts per month?
That "work" would net you an additional $114,000 per year.
It's not an exaggeration.
It's based on the latest pricing estimates for social media by Social Media Expert Mark Collier.
Now …
What About B2B?
Even if your chosen niche is a Business-to-Business industry, you can STILL make huge waves (and big money) with a social media service. B2B clients are no strangers to how important social media is to their business. They typically focus on sites like LinkedIn, Google+, and strategies like blogging — but again, it's the macro-level understanding that counts!
At this point, you might be thinking …
There are thousands of social media sites and apps today. How can I be an expert on ALL of them?
That's the best part — you don't have to be!
In fact, to get started, there's only two things you need to understand:
How social media works at the macro-level …
And the core, "inner workings" that make each and every site or app virtually identical.
Once you've mastered those, you'll be able to approach any social media site or app and understand, within a few minutes, how to use it to get your clients hot new leads … and increase their bottom line.
It's not just about the bottom line. You'll make a significant difference in your clients' lives …
According to that Social Media Report, 66% of marketers believe their marketing efforts on Facebook are ineffective … and I'd imagine that statistic likely extends to other platforms as well.
That's pretty shocking when you consider that a whopping 92% of marketers know, for a fact, that a sound social media strategy is important for their business … yet 89% of them have only been using it for less than 5 years.
(If they've just gotten on the social media wagon, chances are good they haven't recognized the doing social shift either!)
So, it's not just the bottom line that's affected …
That's a massive amount of stress they're dealing with every day.
The majority of marketers spend between 5 and 15 hours per week on social media marketing … yet most of them admit they don't know how to find and engage their audience, measure their results, or even manage their platforms effectively.
Do you think they'd be more than happy to win that 15 hours of time back for other projects … or even a proper lunch break?
Do you think they'd like to have those nagging questions answered at last?
Do you think they'd like to finally go into a meeting with their boss and say, "It's working! Look how we increased our sales this week!"
You bet they would!
But here's the kicker:
A significant portion, 58%, stated that original written content is the single most important thing they're looking for …
And nearly 70% of marketers said they were planning to increase their use of content-based media, including blogging, YouTube, Twitter, LinkedIn, and Facebook.
So …
If the demand over the past decade for trained social media writers has been enormous …
The growing influence and fundamental shift toward active doing makes the coming demand a TITANIC opportunity!
Not Just "Another Writing Opportunity" — A MAJOR Writing Opportunity!
Hi — Rebecca Matter here. As President of AWAI, one of my passions in life is to keep you up-to-date on the most lucrative and in-demand writing opportunities out there … and ensure you have the professional-grade skills you need to take advantage of them.
And I see social media as not just "another opportunity," but a MAJOR OPPORTUNITY.
Why so major?
Because there are actually three ways your career can benefit from learning effective social media marketing techniques.
"The ROI of social media is that your business will still exist in five years."
– Socialnomics Author
Erik Qualman
I'll start with the most obvious first …
Add a profitable, in-demand service to your copywriting arsenal — Most business owners and marketers in higher positions find it easier to deal with one freelance web writer versus two or three. So, being able to handle both their web copy needs and their social media requirements is a huge plus for you. You'll have more potential paying assignments available to you and you'll generate more income per client. Plus, you'll keep the competition out of your accounts.
It's worth pointing out that helping a client with their social media requirements doesn't necessarily mean that you personally take over all of their Facebook, Twitter, and LinkedIn, etc., accounts. While that's certainly an option, you may just want to act as a consultant and provide them with monitoring, strategy development, and guidance. Then, let them handle the day-to-day activities. It's totally up to you.
The next way to boost your business is less obvious, and is being overlooked by most freelancers right now …
It's a great way to get your foot in the door — While a potential client may not need a new web page written or rewritten at this very moment, or they already have an online copywriter they work with, they may very well need help with their social media — especially if it's not currently doing anything for their bottom line.
If you ask them, "How are your social media efforts working for you? What would it mean to your business if the people you're connecting with took more action?" or a similar type question, there's a good chance you will grab their attention. Social media is a great conversation starter when looking for new clients, because for the most part, companies don't yet understand how to make it work. And if you have any information on how to do it, they'll want to listen.
The third is probably the easiest to implement right away …
Promoting your own freelance business — While your freelance website is a necessary component in promoting your business, it's also passive. Social media, on the other hand, is proactive. It reaches out and grabs attention. So instead of you constantly having to contact new businesses looking for prospects, it's possible to have potential clients actually contact you. And because they approached you, you will not only have a better chance of landing them as a customer; you'll be more likely to be able to charge more for your services. Here are three statistics from Social Media Today: 1) 91% of social marketers saw improved website traffic due to social media campaigns; 2) 79% of marketers saw more quality leads from social media; and 3) Social media has a 100% higher lead-to-close rate than outbound marketing.
And all from learning one skill: How to market using social media. So, with so few marketers possessing social media marketing skills, it's little wonder that most businesses have no concept how a 140-character tweet or a post on Facebook can impact their business. They have no idea …
How to keep the social media conversation fresh and interesting.
How to engage their audience.
How to attract more fans and followers who are the right prospects for their business.
How to monitor their social media efforts. How to convert their social media efforts into more sales.What their social media goals should be.
And on and on …
They haven't studied or analyzed it to any great extent.
But web expert Nick Usborne has.
Nick knows exactly how powerful social media can be.
He's spent the last two decades working exclusively online. If you don't know Nick, he's one of the most successful copywriters on the planet. He is internationally recognized as a leading specialist on the subject of writing for the Web.
He's done copywriting and in-house training for huge companies like Microsoft, Yahoo!, America Online, The New York Times, and Disney.
In short, Nick knows that businesses need marketers who know how to harness and focus the power of social media.
"Think of social media as the Internet. I can't think of anyone betting against the Internet anymore."
— Social Media Consultant
Gary Vaynerchuk
And that's why he's put all the answers and strategies — and much, much more — in his extensive program How To Make Money As A Social Media Marketing Expert.
Designed to give you the in-depth teaching and experience that will transform you into an expert … by the end of his program, you will know more about social media marketing than 90 to 95% of marketers today.
Instead of operating "by the seat of your pants" like many of your competitors and future clients are doing right now, you'll have a blueprint to guide you. It'll save you time by giving you a firm proven plan, from beginning to end, on how to deliver a comprehensive social media strategy to your clients.
Here is just a sample of what you'll learn:
"One of the greatest challenges companies face in adjusting to the impact of social media, is knowing where to start."
— Social Media Specialist
Simon Mainwaring
A six-stage social media implementation system — Nick lays out six easy steps that address the entire social media marketing cycle from start to finish.
10 ways in which social media is different than traditional web writing — Another list you should keep nearby. Nick gives you a detailed overview of how social media content varies from regular web content. Just knowing these 10 things will put you further ahead than most prospects, clients, and marketers.
13 steps to working as and making money as a Social Media Expert — This is your step-by-step roadmap to turning your social media marketing expertise into paying assignments.
Eight social media marketing goals — Review these eight goals and have a client prioritize them and you'll have a great starting point to tailor a social media strategy specific to them. Rarely does a client want them all, but when you talk about these eight goals, your client instantly says to themselves, "Hey, this person knows what they're talking about."
Social media simplified: The only four things that happen when you work with social media — Every winning social media campaign consists only of these four things. Knowing them and understanding them makes it easier for you to get results.
The top 10 social media best practices — Keep this checklist close by to make sure you always take the most professional and results-producing social media path.
Eight ways to provide value through social media — Providing value to people is crucial to your success as a Social Media Marketing Expert. Here are eight ways you can provide content that is interesting and useful and keeps your readers wanting more.
Five ways to optimize web content for social media — A huge opportunity for social media marketers is to rejuvenate existing content. Nick gives you the five main ways you can quickly turn any web content into social media-friendly content.
Five ways to promote your client's Facebook page to quickly gain more exposure, fans, and Likes. Facebook is an important component of most social media marketing strategies. Use these five tips to energize any business Facebook page.
Three things you should never do on social media — Many people do all three, but you won't after you read Nick's list.
Nine questions you can ask that will get the social media conversation started with prospects and clients — You'll soon be able to make up your own, but Nick gives you nine questions that will get your client talking and thinking about you as their social media supplier.
Seven things that the best social media writers know about creating the right balance in their marketing messages.
The exact tools you'll want in your toolbox for managing engagement, monitoring the conversation, and tracking your reach and influence through social media — These time-savers will make your life as a Social Media Marketing Expert much easier, enjoyable, and profitable.
And much, much, much more …
Your 90-Day Business-Building Action Plan
As part of How To Make Money As A Social Media Marketing Expert, you'll also receive Nick's 90-Day Social Media Action Plan.
Nick lays out a framework and guideline for you to work from to make it easy to launch your social media marketing career. His 90-Day Plan will help move you forward and keep you accountable. And most importantly, it will inspire you to take consistent action.
And 90 days is just a guideline. Should you want to move faster, simply move up the time benchmarks and complete the tasks listed a bit faster. Depending upon your schedule, you should be able to complete the "90 days" in half the time.
So How Much Money Can You Make?
"Social media allows big companies to act small again."
– Marketing Consultant
Jay Baer
Which brings me to how much you can expect to be paid as a Social Media Marketing Expert. Here are some of the latest pricing figures posted online by social media strategist Mark Collier:
Facebook Page Setup — $500 to $2,500 (with most charging $500 to $1,500)
Facebook Account Management and Curation — $1,000 to $3,000 per month (with most charging $1,000 to $2,000)
Facebook Promotion Creation — Short-Term Contest (1-3 months), including branding for the app, limited promotion on other channels such as Twitter to promote the contest. (Fee doesn't include prize and Facebook Ads to promote) — $1,500 to $20,000
Long-Term Contest (3-6 months), including above, more elaborate promotion based on client's needs — $25,000 to $75,000
Twitter Account Setup — $500 to $2,000 (with most charging $500 to $1,000)
Twitter Account (optimized bio, custom background, etc.) for Ongoing Management (dependent on level of activity and amount of content) — $500 to $3,000 per month (with most charging $500 to $1,500 per month)
Social Media Monitoring Setup — $500 to $5,000 per month (with most charging $1,000 to $2,000)
Social Media Ongoing Reports and Advisement — $500 to $7,500 (with most charging $1,000 to $2,000)
Social Media Hourly Training and Consulting — $50 to $500 (with most charging $100 to $250)
"Social media is the future, with employers recognizing they need to start hiring people with the right skills."
– Hootsuite CEO
Ryan Holmes
Now, obviously the price at the higher end is attainable after you build up your experience and know-how in the social media marketplace, but you can see by these fee ranges that there is money to be made.
And lots of it.
Using the average of the "most charged" price, if you:
Set up three Facebook pages a month (3 x $1,000 = $3,000);
Manage two Twitter accounts a month (2 x $1,000 = $2,000); and
Manage just three Facebook business accounts on a monthly basis (3 x $1,500 = $4,500)
That's a total of $9,500 in monthly income right there!
Which translates into $114,000 a year.
Even if you made half that much in additional income, chances are it would still have a profound impact on your business and your lifestyle.
The possibilities, and income, are endless. There are so many options of social media services you could provide, that pricing can seem tricky when you are first starting out. That's why Nick teaches you more than effective social media marketing strategies in his program …
Learn How to Price with Ease Thanks to These Two Bonuses
"We will no longer search for products and services, they will find us via social media."
— Socialnomics
Author Erik Qualman
Many freelancers struggle with pricing when starting out, but you won't because we've taken care of that too. Included with Nick's program are two very special bonus pricing webinars:
Bonus #1 is a webinar about How to Price Your Social Media Services. Nick looks at what Social Media Marketing Experts typically charge for their services, and how prices will vary according to your own expertise, the size of your client's business, and the scope of each project. He also talks about the types of companies that pay the highest fees and shares other pricing insights.
Bonus #2 is a webinar called Charge More with Professional Assessment and Audit Reports that reveals how to make more money by offering assessment and audit reports. Nick shows you a way to quickly and with little effort get the information you need from a client to create a report … a social media lead-generation tool you can add to your website
Get Social Media Clients — FAST
"Social Media puts the 'public' into PR and the 'market' into marketing."
— Marketing Consultant
Chris Brogan
Next to pricing, the other big challenge freelance writers face is getting new clients. But you're going to have a MUCH easier time with that. Mainly because your social media marketing skills have the potential to make the "getting clients" side of your business much easier and less time-consuming.
And Nick will show you how with his seven-step client acquisition process. Simply follow it step-by-step and you can't help but have businesses contact you about the possibility of you doing work for them.
Which brings me to Bonus #3. In another information-packed webinar called Going Local, Nick gives you five powerful questions you can ask to get the social media conversation started — plus, he shows you eight things you can do for local retail businesses that will bring you in immediate income. Be sure to put this bonus near the top of your list, once you get started!
A Wealth of Social Media Know-how Only a Few Clicks Away
Nick is known as a teacher who not only teaches you the skills you need, but also how to make money using those skills. And since launching this program, he's put together a library of bonuses all aimed at helping you make a lot of money from the social media marketing expertise you learn in his program.
"We don't have a choice on whether we DO social media, the question is how well we DO it."
— Socialnomics Author
Erik Qualman
Just look at this list of other bonus webinars you'll get immediate access to …
Quick-Start Tips to Get Your Social Media Marketing Profits Flowing — Nick gives you even more help getting your social media marketing business up and running. He'll answer your questions and give you tips on the latest trends in social media for you and your clients.
Small Business Social Media Success Stories — During this webinar, we'll be looking at examples of how small businesses have recently used social media to significantly improve their marketing. Join Nick and learn from the "on-the-ground" success of these companies.
What's New — Nick outlines the latest updates in the world of social media including the evolution of social search, Facebook's timeline feature, the growth of Google+, and the emergence of Pinterest, and how to apply this information for yourself and your clients.
The Mobile Web and Social Media — Nick takes a look at the growth of social media opportunities on the mobile Web, and shows you how to break in.
True Engagement — Nick shows you how to use social media to create strong levels of engagement, likeability, and loyalty.
The Impact of Google+ on Social Media — Nick takes a look at the impact of Google+ and offers suggestions for how best to use it.
Total Social Media Integration with Existing Business Websites (Two-Part Series) — In Part One, you'll learn how social media can be used to address the particular needs of B2B marketers. In Part Two, Nick shows you one of the simplest ways to pick up new clients for your social media business. It's a ridiculously simple approach, but extremely powerful. Tune in to find out the secret!
Establish a Social Media Consulting Business — The steps you need to take in order to launch and establish a successful Social Media Consulting Business. You'll discover how to choose your social media niche; the elements you need on your website; and the steps you will take to promote your new business effectively.
Tools of the Trade — Nick discusses a number of the resources and tools he uses himself to manage, optimize, track, and monitor the various social media channels he uses. Familiarity with these tools will increase your expertise, save you time, and add to the value you bring to your clients.
If we were selling these webinars to the general public, we'd charge $79 each. But when you invest in Nick's program today, you get access to them all free of charge.
So far, Nick has held 14 webinars that you'll get access to free. Right there, that's a $1,027 value! And remember, you'll have access to all future webinars we publish over the months ahead …
But that's not all …
You'll also receive access to a teleseminar called How to Gain Confidence with New Clients. In this very special call, Nick talks to Social Media Expert Jenn Stinnett about how she got started, how she markets her business, how she got her first clients, how she sets her fees, and much more. This will give you even more insights into how to get your social media marketing business up and running quickly.
Free Program Updates and Additions for Life!
Now here's something else that is very important. How To Make Money As A Social Media Marketing Expert is one of AWAI's "living programs," which means all program updates and additions are yours free for life.
And because social media is such a dynamic and ever-changing marketplace, one of the ways Nick keeps you up to speed is through holding webinars on social media-related topics or issues.
Most of the webinar topics will come from you. Because if you have an issue or area you'd like Nick to talk about, just let him know and he'll do his best to accommodate you.
Keep in mind, you're not just investing in a program here. You're becoming a member of Nick's "social media fraternity" where we work together to move you forward in your social media career.
Because when you succeed, we succeed.
What You'll Receive …
Let's take a quick mini-tour of the individual sections of How To Make Money As A Social Media Marketing Expert.
INTRODUCTION
Nick talks about the social media opportunity and the four main ways you can make money from your social media expertise.
SECTION 1: Setting Up Your Accounts on Twitter, Facebook, Google+, and LinkedIn
Nick gives you a brief introduction to four of the most important social media sites: Twitter, Facebook, Google+, and LinkedIn. While there are dozens of social media sites, these are the four that have the widest reach and the four you should be using regardless of your business goals.
SECTION 2: The Story of Social Media, and How It Grew Out of the Social Web
To make the best use of social media, you need to understand its origins, and how it fits into the social Web as a whole. And you will after reading this section, which includes a breakdown of the 13 different types of social media sites and services.
SECTION 3: The Practice of Social Media Marketing
The first step to implementing a social media strategy is to define your goals. In this section, Nick examines the eight marketing goals of social media and how to identify and prioritize your client's goals.
SECTION 4: Social Media Execution and Best Practices
In this section, Nick talks about the six-stage process for implementing a social media campaign. Plus, he gives you the top 10 social media best practices and three things NOT to do with social media.
SECTION 5: The Social Media Marketer's Toolbox
Here you will discover how to manage, monitor, and research social media engagement, for yourself and/or any companies you are working with. Plus, you'll learn about social media management and monitoring tools and how to track social media's reach and influence.
SECTION 6: How to Write for Social Media
Here Nick reveals ten ways in which social media writing is different from traditional web writing. Plus he focuses on different aspects of writing for social media. Writing to build your list of followers or friends, to build relationships, to grab and retain attention, to maximize sharing, to launch a product, etc. Plus, Nick looks at the science of writing tweets and updates. And, ends with four ways to directly monetize your social media marketing expertise.
SECTION 7: Sell Your Services as a Freelance Social Media Marketing Expert
It's time to explore the various different ways in which you can profit from this newfound expertise. At this point, you can consider yourself a Social Media Marketing Expert. Nick also lays out in detail 13 steps to building a successful social media marketing business.
SECTION 8: Add Social Media to the List of Freelance Services You Already Offer
In this section, we'll look at how you can remain focused on your core skills, as they are now, and simply add social media marketing expertise as an additional, value-added service. Taking this approach, you don't need to switch horses. You don't need to create a new website and launch yourself as a Social Media Marketing Expert.
SECTION 9: Use Social Media to Promote Your Existing Freelance Business
Nick examines the role social media can play in finding prospects, attracting prospects to quality content, capturing leads, nurturing those leads, and closing the sale. Plus, how to optimize your freelance website for social media interaction.
SECTION 10: Use Social Media to Promote and Grow Your Own Money-Making Websites
How to use social media to get the word out about your Money-Making Website. Nick shows you how to integrate social media into your website to attract new readers, connect you with new partners, and keep your readers engaged.
Easy to Understand and Follow
Nick has packed How To Make Money As A Social Media Marketing Expert full of real-life examples, case studies, and social media links to help you get an accurate picture of the conversations and events taking place in the social media marketplace.
You'll learn EVERYTHING you need to know to put you in a position to be able to confidently assist your clients with their social media requirements, no matter what they need:
You'll know the best, most efficient social media tools to use to manage and monitor your client's social media activity.
You'll know how to transform existing web content into social media ready content.
You'll know the best sites to incorporate into your social media strategy (some you may not have ever heard of up till now).
You'll know how to create an effective and well-thought-out mix in your social media marketing messages to get the best results.
You'll know how to successfully promote virtually any business website through social media (bringing more prospects, clients, revenue, and profits to those who hire you).
You'll have new writing skills you can use to immediately start bringing in more revenue to your freelance business ASAP.
You'll know a new and proven strategy to generate new clients through social media which results in prospects actually contacting you.
You'll be part of a fast-changing, exciting area of web writing that is as fun and fascinating as it is profitable.
You'll have a 90-Day Success Plan you can use as a framework and blueprint to quickly move your social media marketing career forward.
And much, much more …
How To Make Money As A Social Media Marketing Expert is written in a way that's easy for everyone to understand.
Everything is laid out in an easy-to-follow, logical order. Nick breaks down topics into small workable, common sense pieces. He takes what otherwise could be confusing and makes it easy to digest and understand.
Before I tell you how to get your copy, a quick recap of what you'll receive:
How To Make Money As A Social Media Marketing Expert — Use Nick's guidance, wisdom, and experience to quickly become a Social Media Marketing Expert. Most businesses simply don't know how to effectively promote their products, services, and brand using social media. But you will … and you'll be rewarded handsomely for it.
Your 90-Day Action Plan — Your blueprint to getting started in a career as a Social Media Marketing Expert. Follow this plan and you'll be well on your way to creating a whole new income stream for yourself and your family.
A library of social media know-how and knowledge available 24/7 — Covering topics ranging from how to get clients to how to establish a social media consulting business, these 14 bonus webinars are a virtual treasure trove of social media insights, tips, and strategies.
Free access to future webinars and updates for life — As mentioned, How To Make Money As A Social Media Marketing Expert is a "living program." Which means you get free access to program updates and additions including future webinars. This is our way of keeping you on top of this fast-moving marketplace.
How Much Does it Cost?
When Nick taught companies how to effectively use the Web to market their products and services, he would charge $2,500 for a one-hour webinar.
Today, most Social Media Experts charge $4,000 to $6,000 for a day of social media training. But this training typically focuses how social media works — rather than how to effectively use it as a marketing tool.
But you don't need to fly somewhere to attend a seminar, because you can benefit from Nick's wealth of experience and countless hours of preparation thanks to his comprehensive and timely program. And the best news is, you won't pay $6,000, or $4,000 for it — or even half that.
The cost of How To Make Money As A Social Media Marketing Expert is just $499.
And here's something else you'll be happy to know …
I want you to be completely thrilled with this program. So I'm going to do more than offer you the industry standard 30-day guarantee. By that I mean, if, within 365 days — a full year — you aren't making money as a Social Media Expert, just let us know and you'll get a full refund of your purchase price — no questions asked.
Extra Bonus Gift: Order Now and Get FREE Access to Nick's Presentation, Social Media Goes Mainstream
I'm also going to include an exclusive bonus in this offer if you order today …
Nick's presentation from the 2015 Web Intensive: "Social Media Goes Mainstream."
Web Intensive attendees paid nearly $5,000 to see Nick present this live … and others paid $1,295 to get access to the Web Intensive Home Study so they could watch the playback.
But, I felt it was so critical to your development as a Social Media Expert, I wanted to make it available to you, too … for free.
In this presentation, Nick reveals …
More about the shift from passive to active social media, giving you a "state of social media" update …
The EIGHT major goals your social media strategy should achieve. Help your clients do just a few, and you're going to be their new hero.
How to use social media for Business-to-Business (B2B) clients … and how to make a "boring" product stand out on any platform …
Key tips for making customer service profiles personable and credible …
How to track and report your social media efforts, proving your results (and worth) to your clients …
Three additional social media services you can sell to your clients … and what to charge for them …
The TRUE secret of social media success … and a 5-step template you can "swipe and deploy" for each campaign you work on …
And, a hands-on sample campaign (that Nick worked on with one of his clients) to get you in the mindset of success.
A Financially-Valuable Skill Set No Freelancer Should Be Without
"On the road to wealth, developing a financially-valuable skill is the most important step. It's the foundation upon which every other step is based."
I reference this quote by self-made millionaire and Master Copywriter Mark Ford (you may be more familiar with his pen name, Michael Masterson), because it's extremely applicable to the social media opportunity.
One of the best things about being a freelance writer is that you take your destiny into your own hands.
also You can watch my other last: Business-posts
General
Complete name : 06. A simple way to identify prospective clients.mp4
Format : MPEG-4
Format profile : Base Media
Codec ID : isom (isom/iso2/avc1/mp41)
File size : 55.3 MiB
Duration : 51 min 0 s
Overall bit rate : 152 kb/s
Encoded date : UTC 1970-01-01 00:00:00
Tagged date : UTC 1970-01-01 00:00:00
Writing application : Lavf53.19.0

Video
ID : 1
Format : AVC
Format/Info : Advanced Video Codec
Format profile : High@L3.2
Format settings, CABAC : Yes
Format settings, ReFrames : 4 frames
Codec ID : avc1
Codec ID/Info : Advanced Video Coding
Duration : 51 min 0 s
Bit rate : 20.1 kb/s
Width : 1 152 pixels
Height : 864 pixels
Display aspect ratio : 4:3
Frame rate mode : Constant
Frame rate : 5.000 FPS
Color space : YUV
Chroma subsampling : 4:2:0
Bit depth : 8 bits
Scan type : Progressive
Bits/(Pixel*Frame) : 0.004
Stream size : 7.33 MiB (13%)
Writing library : x264 core 118 r2085 8a62835
Encoding settings : cabac=1 / ref=3 / deblock=1:0:0 / analyse=0x3:0x113 / me=hex / subme=7 / psy=1 / psy_rd=1.00:0.00 / mixed_ref=1 / me_range=16 / chroma_me=1 / trellis=1 / 8x8dct=1 / cqm=0 / deadzone=21,11 / fast_pskip=1 / chroma_qp_offset=-2 / threads=12 / sliced_threads=0 / nr=0 / decimate=1 / interlaced=0 / bluray_compat=0 / constrained_intra=0 / bframes=3 / b_pyramid=2 / b_adapt=1 / b_bias=0 / direct=1 / weightb=1 / open_gop=0 / weightp=2 / keyint=250 / keyint_min=5 / scenecut=40 / intra_refresh=0 / rc_lookahead=40 / rc=crf / mbtree=1 / crf=23.0 / qcomp=0.60 / qpmin=0 / qpmax=69 / qpstep=4 / ip_ratio=1.40 / aq=1:1.00
Language : English
Encoded date : UTC 1970-01-01 00:00:00
Tagged date : UTC 1970-01-01 00:00:00

Audio
ID : 2
Format : AAC
Format/Info : Advanced Audio Codec
Format profile : LC
Codec ID : 40
Duration : 51 min 0 s
Bit rate mode : Constant
Bit rate : 128 kb/s
Channel(s) : 2 channels
Channel positions : Front: L R
Sampling rate : 44.1 kHz
Frame rate : 43.066 FPS (1024 spf)
Compression mode : Lossy
Stream size : 46.7 MiB (84%)
Language : English
Default : Yes
Alternate group : 1
Encoded date : UTC 1970-01-01 00:00:00
Tagged date : UTC 1970-01-01 00:00:00
Screenshots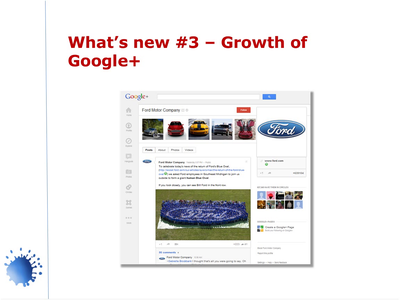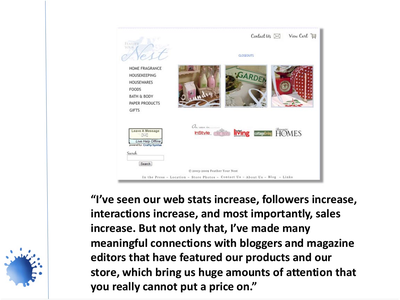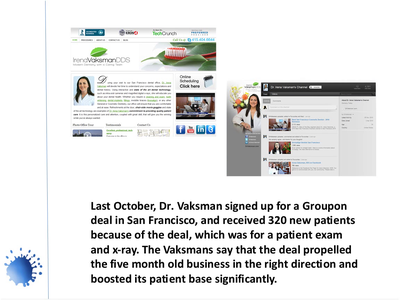 Exclusive eLearning Videos
ParRus-blog
←
add to bookmarksFeel free to contact me PM
when links are dead or want any repost