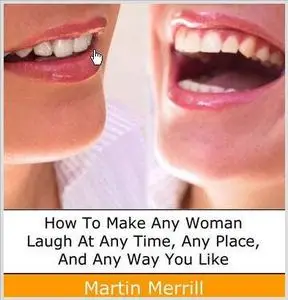 Make Women Laugh: How to Make any Women
Laugh At Any time, Any Place, And Any way You Want
Author: Martin Merrill
Non Basic Stock Line | EAN: 8000000000002 | ISBN: N/A | PDF | Pages: 185 | 590 Kb
It aims to provide you with a systematic and fool-proof approach to fully unleash your potential to make women laugh and fall in love with you. Of course, by the time you can do that you'll have had tons of fun and become a more attractive. Those are the secondary gains.Part one of this book gives you an overview as well as the right humor mentality before you start delving into the techniques. Part two equips you with the knowledge of dealing with women in a more general sense, which serves as a catalyst to humor and laughter. Part three shows you the basic mechanism of humor and ground knowledge of making women laugh. Part four deals with continual perfection of your skills to make women laugh and other topics such as dealing with frustration and rejection.
Download : Make_Women_Laugh_Martin_Merrill – 1034 KB
Don't Mirrrrrror Plzzzzz !