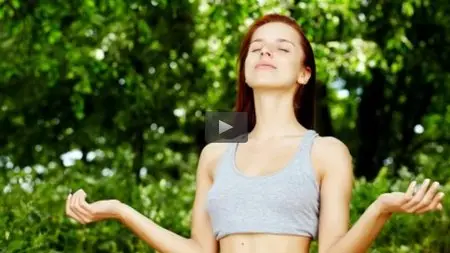 Udemy - Lose Weight Effortlessly: Simple Habits to Lose Weight
MP4 | Video: 1280x720 | 62 kbps | 48 KHz | Duration: 00:33:09 | 819 MB
Genre: eLearning | Language: English
Lose weight by seamlessly integrating simple habits into your daily routine. Weight loss has never been easier.
Losing weight can be one of the hardest things you do in your life, but it doesn't have to be. If you have been struggling to lose weight or are intimidated to start, this is the solution for you.
Why This Course is Different From Others
I have found that most popular and trendy weight loss programs fail because they are so complex and demanding. They ask you to…
Completely change your diet and remove all of the foods that you love in order to lose weight.
Adhere to strict, intense exercise programs that cause you to lose weight quickly, and uncomfortably.
Overhaul your entire lifestyle, from work to leisure, making it really inconvenient for you to lose weight.
Why Losing Weight is So Difficult

I have found in teaching over 18,000 students on Udemy that what makes weight loss so difficult is that you

Are busy with work, your business, your job, or school
Have other obligations
Don't have time to cook or learn a new skill to lose weight
Don't have the time or resources to go to the gym.
You love food! We all do.

Here's what I know for a fact:

Your time is the most valuable thing that you have, and there are so many other more important aspects to life than working out and cooking. Who has the time?

*What if I told you that there was a simpler way to lose weight?

*What if you could lose all of that stubborn weight you have been holding onto with the bare minimum of time commitment and effort?

*What if there was a way to lose weight that actually fit YOUR SCHEDULE and was seamless to follow?

What you Are Getting in this Course

This course is composed of only the simplest and most effective habits that you can seamlessly integrate into your life so that you can lose weight and keep it off for good this time.

This course includes

How you can lose weight by sleeping more and workout less
Why drinking water is so great for weight loss
How you can lower your stress and lose 10 pounds in a month
How you can cook less, eat more, and lose weight
Exactly how to naturally counteract your sweet tooth to enhance your weight loss
How you can lose weight and never have to count calories again
One simple meal that will help you lose your first 20-40+ pounds
Workout 2-4 hours PER MONTH at home, lose weight, and get ripped
And more added every month

No risk and the Ultimate Reward

If you have been trying to lose weight for years or have been intimidated to start, this is your chance. This is the easiest and most effective way to lose weight with simple habits that will fit with your everyday life.

For a limited time, you can get access to this course completely free. What do you have to lose, besides all of that stubborn weight and body fat that you have been trying to get rid of?

-Jack

What are the requirements?

Optional: Slow cooker for eliminating cooking time

What am I going to get from this course?

Over 21 lectures and 33 mins of content!
Lose 10-100+ pounds by reducing stress, cooking less, and eating more
Lose weight by integrating simple and effective habits into your daily routine

What is the target audience?

This course is for anyone who wants to or needs to lose weight, but doesn't have the time or effort to commit to time-consuming diet and exercise routines