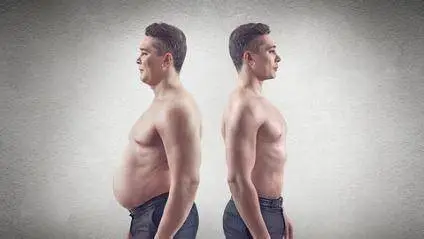 The Ultimate Fat Loss Transformation Program
MP4 | Video: AVC 1280x720 | Audio: AAC 44KHz 2ch | Duration: 4 Hours | Lec: 45 | 2.13 GB
Genre: eLearning | Language: English
Lose 20 lbs of Fat in less than 9 weeks at your Home- Weight Loss without Gym
LOSE WEIGHT & GET FIT AT HOME…STARTING TODAY
Discover A FoolProof Step-By-Step Plan To Achieve Your Weight Loss Goals More Quickly And Easily Than Ever!
[0-20] is a 9-week complete body transformation system.
Its not about the latest diet or the exercise fad, its a lifestyle.
[0-20] is like hiring a personal trainer, a coach, and a nutritionist all in one!
This 9 week holistic home-workout weight loss system will not only give you the 'Body of your Dreams' but gift of good health.
You will:
• Lose upto 9kg (20lbs) of body fat in less than 9 weeks
• Reduce your belly fat and face fat (moon face)
• Get rid of your stubborn fat
• Become more conditioned- correct muscle imbalances, improve co-ordination, balance and your posture
• Become more flexible and agile
• Increase lean mass and tone
• Improve your cardio fitness
Here's what you will get with [0-20]:
[0-20] 9-Week Exercise & Workout Routines
From the comfort of your home, I will take you on your fat-loss journey with over 50+ Fun & Challenging movements using only a pair of dumbbells and your own body as a weight!
The follow-along video (with instructions) workouts are spilt into two phases with build-in modifications for beginners, intermediates and advanced trainees.
You will be required to workout 5 times / week with weekends OFF!
With a time commitment of no more than 3 hours/week (There are 168 hours in a week), these workouts are both efficient & effective!
Meal-by-Meal, Calorie Counted 63- Days Daily Diet
Every meal, every calorie, counted for you!! No Guesswork:) High Protein Meals, Low Carb Meals, Countless Indian Meals all included! Weekly diets with build in concepts of high-low, intermittent fasting, flexible dieting are provided for best results.
Say bye-bye to 6 meals a day, bland boiled chicken—restrictive broccoli diets and say Hello to Flexible Dieting!
BONUSES
Bonus No # 1: Three Hatha Yoga Workouts
Bonus No # 2: The [0-20] FLP Fitness & Program Guide
This fitness guide explains how this program works and what you can expect from it. If you are the nerd types (like me) it goes deep into explaining 'The Science' behind these workouts.
Further, lot of fitness tips and guidelines are also given that will help you to successfully complete this 9 week transformation challenge.
Bonus No #3: The [0-20] FLP Nutrition Guide
This nutrition guide contains more than 40 mouth watering recipes—most of which I personally cook and consume! Further, exact steps on how to calculate your TDEE, nutritional tips, supplementation guidelines, and a shopping list are all included.
Bonus No #4: [0-20] Tracker Sheets
Daily Meal Tracker, 9 Week Workout Calendar, Weekly Goals Tracker and Goal Analysis Sheets etc are given to keep you accountable and motivated throughout the program.
Bonus No #5: Bi-Weekly Motivational & Educational Emails
Emails straight to your inbox packed with information that will keep you inspired and on track throughout the 9 week tenure and beyond
The 0-20 program is designed by using the latest in scientific research and is well-grounded in the practicalities of modern lifestyle.