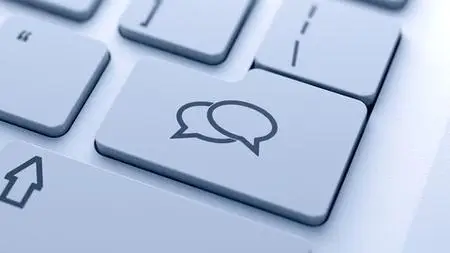 The Art of Communicating Eloquently
MP4 | Video: AVC 1280x720 | Audio: AAC 44KHz 2ch | Duration: 4 Hours 16M | Lec: 65 | 3.42 GB
Genre: eLearning | Language: English
INTRODUCTION
Rhetoric is the art of influence or impactful speaking or writing and is utilized to persuade, inform or motivate audience in a particular situation. Rhetoric is considered as one of the ancient art of discourse, along with logic and grammar. It improves the facility of speakers or writers with the exploitation of figures of speech and other language compositional techniques. For millenniums it has played a central part in western tradition and has been the subject of formal study and productive civic practice. Aristotle defines rhetoric best by calling it "the faculty of observing in any given case the available means of persuasion."
Rhetoric provides a set of rules for discovering, understanding and developing arguments in specific situations including logos, pathos and ethos, which are described by Aristotle as necessary elements for persuasive appeals. A persuasive speech requires invention, arrangement, style, memory and delivery. Western writers and speakers have used it for centuries to influence audience and to motivate them for action.
Rhetoric can be used as a tool to create impact in our writing and speaking. Its goal is to persuade, create impression and interest in the discussion. The study of rhetoric is required to understand the technicalities of the speech to make it highly persuasive for the reader or listener. This course would guide you to create the magic every time you communicate. You can use this understanding to carefully develop and deliver your effective communication instead of learning the hard-way, using hit and trial.
Good communication is much more than words and sentences written or spoken by writers or speakers as this communication has to be received and comprehended by other person, who has different understanding and perception of the world and events. To create the required rhetorical impact on readers and listeners the communication needs to be clear, interesting, unique and memorable. This type of communication is generally persuasive and convincing. In addition to logical points, supporting proofs an effective delivery requires style; rhetoric brings that style.
RHETORICAL DEVICES
In rhetoric, a rhetorical device or resource of language is a technique that an author or speaker uses to convey to the listener or reader a meaning with the goal of persuading him or her towards considering a topic from a different perspective.
While rhetorical devices may be used to evoke an emotional response in the audience, there are other reasons to use them. The goal of rhetoric is to persuade the subject towards a particular frame of view or a specific course of action, so appropriate rhetorical devices are used to construct sentences designed both to make the audience receptive through emotional changes and to provide a rational argument for a specific perception or direction.
There are large numbers of rhetorical devices but only certain rhetorical devices are required for effective communication. These devices are frequently used by politicians in their speeches or business executives in their presentations to persuade the listeners for their case. An expert of these devices is able to create a magical influence on the mind of the receiver. This course aims to equip the learners with 63 of these rhetorical devices which can be used to get success in life.
The theme of this course is kept extremely simple. For each of the device a brief description is presented, followed by various examples. Learners can understand the concept and should use these devices in their daily communication to get mastery. It is important to understand that the specified rhetorical devices should be used strategically and optimally, as excessive use would blunt their impact.