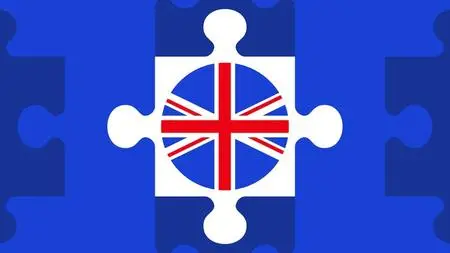 Native English: Master 48 Useful Phrasal Verbs
Video: .mp4 (1280x720, 30 fps(r)) | Audio: aac, 48000 Hz, 2ch | Size: 1.96 GB
Genre: eLearning Video | Duration: 3.5 hours | Language: English
Improve your spoken and written English fluency by learning the most important phrasal verbs in the English language.
What you'll learn
Have an excellent command of 48 of the most useful phrasal verbs that English speakers use
Feel confident using these phrasal verbs fluently and naturally in everyday conversation and in different situations
Be able to speak English more fluently as you incorporate these phrasal verbs into your speaking
Notice an improvement in your English comprehension and understand English speakers more easily
Requirements
Should have an intermediate or above level of English
Description
Are you often confused or overwhelmed by the number of phrasal verbs in the English language?
Do you struggle to remember the meanings of key phrasal verbs or mix up similar ones?
Do you want your spoken and written English to sound more fluent or natural but aren't sure how to achieve this?
If you are an intermediate or advanced speaker of English and want to improve your fluency by making your English sound more native, this course can help you! My name is Mark, I'm a native, fully qualified and experienced teacher of English as a Foreign language and I will lead you through this detailed and comprehensive course to help you to master these 48 essential phrasal verbs that native English speakers use every day.
During this course, I'll introduce you to the phrasal verbs in sets of four, explain each one to you and provide you with many examples and opportunities to practice them in an interactive way. Each set begins with a detailed explanation of the meaning, as well as several examples of each phrasal verb in context, so you can see how it is used in everyday language. Following this, you will have the chance to put what you have learned into practice with multiple choice, listening and sentence transformation exercises. These exercises will help you to use the phrasal verbs accurately and fluently.
The lessons are arranged in ascending order of difficulty and you will be challenged to use the phrasal verbs in a variety of different contexts, helping you to really master each one quickly. This course doesn't just teach you new phrasal verbs, it helps you to really command them and to use them naturally so that your English sounds much more fluent.
Take the next step to improving your English fluency with Native English: Master 48 Essential Phrasal Verbs.
Who this course is for:
Students who are looking to develop their natural English fluency and expand their phrasal verb vocabulary