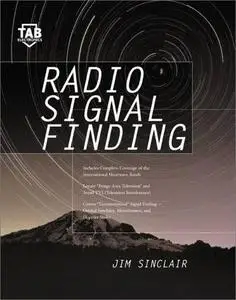 Jim Sinclair, «Radio Signal Finding»
Publisher: McGraw-Hilll | 2000 | ISBN: 0071371915 | Pages: 416 | Format: PDF | Size: 3 MB
Fun-enhancing companion for ham radio operators
From getting smoothly launched to bringing in difficult signals, Jim Sinclair's Radio Signal Finding is packed with tips that make every minute of ham radio more satisfying, entertaining, and diverse. With its straightforward presentation, tested advice and strategies, this guide is like having a trusted, experienced, and knowledgeable operator at your side. Whether you want to learn the locations of the most intriguing signals or eliminate interference, you'll find your answer in this unique guide as you're shown how to:
Use a mobile cell phone for signal finding
Tune in orbiting satellites
Catch moon-bounce and Doppler-shift signals
Overcome TV interference
Couple to the environment for low frequencies
More!