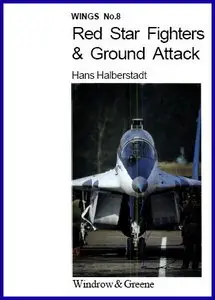 Hans Halberstadt "Red Star Fighters & Ground Attack (Wings, No 8)"
Published by Motorbooks International | July 1994 | ISBN: 1872004830 | PDF Format, 96 pages | English | 15.17 MB
The collapse of the Soviet Union has opened up opportunities which would have been impossible two years ago. Red Star Fighters is the first fruit of that access: a close-up study of a first line Russian fighter base.
This detailed photo-essay on the latest fighters and interceptors, their crews and base will delight military and aviation buffs, modelers, and non- specialist general readers. Hans Halberstadt's interviews with squadron pilots, commanders and ground crews is a significant contribution to a better understanding of Soviet's military life on base.