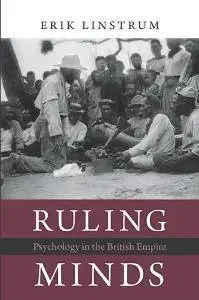 Ruling Minds : Psychology in the British Empire
by Erik Linstrum
English | 2016 | ISBN: 0674088662 | 320 Pages | PDF | 14.3 MB
At its zenith in the early twentieth century, the British Empire ruled nearly one-quarter of the world's inhabitants. As they worked to exercise power in diverse and distant cultures, British authorities relied to a surprising degree on the science of mind. Ruling Minds explores how psychology opened up new possibilities for governing the empire. From the mental testing of workers and soldiers to the use of psychoanalysis in development plans and counterinsurgency strategy, psychology provided tools for measuring and managing the minds of imperial subjects. But it also led to unintended consequences.
Following researchers, missionaries, and officials to the far corners of the globe, Erik Linstrum examines how they used intelligence tests, laboratory studies, and even dream analysis to chart abilities and emotions. Psychology seemed to offer portable and standardized forms of knowledge that could be applied to people everywhere. Yet it also unsettled basic assumptions of imperial rule. Some experiments undercut the racial hierarchies that propped up British dominance. Others failed to realize the orderly transformation of colonized societies that experts promised and officials hoped for. Challenging our assumptions about scientific knowledge and empire, Linstrum shows that psychology did more to expose the limits of imperial authority than to strengthen it.