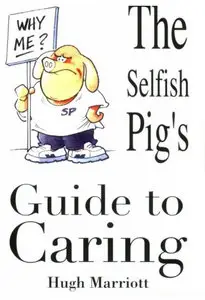 "The Selfish Pig's Guide to Caring" by Hugh Marriott
English | Polperro Heritage Press | ISBN: 0954423313 | 2003 | PDF | 356 pages | 26.15 Mb
Millions of people provide unpaid care for disabled or elderly relatives or neighbours. Their job is long, lonely and hard, yet they are largely unnoticed and there is limited support and no formal training. As a result, carers suffer frequent damage to physical and mental health. Oddly, though carers are, by definition, anything but selfish pigs, they are prone to feelings of guilt, largely brought on by fatigue and isolation. Author Hugh Marriott, himself a long-term carer, has written this book for them. His aim is to bring into the open everything he wished he had been told when he first thought of becoming a carer.
The book airs such topics as sex, thoughts of murder, coping with incontinence, and dealing with the responses of friends and officials who fail to understand. It is frank, does not duck even the most sensitive aspects of caring, and has been warmly greeted by many professionals.