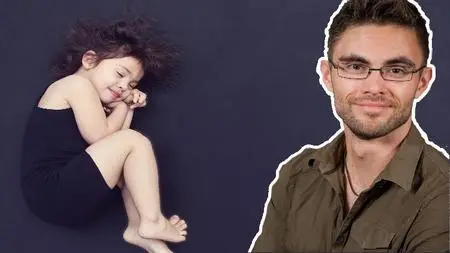 Sleep & Insomnia: 111+ Tips For Optimal Sleep & Relaxation
Video: .mp4 (1280x720, 30 fps(r)) | Audio: aac, 48000 Hz, 2ch | Size: 4.83 GB
Genre: eLearning Video | Duration: 131 lectures (4 hour, 51 mins) | Language: English
Use This Guide To Sleep Smarter & Overcome Insomnia - Practical Tips, Including A Guided Meditation & Hypnosis (+ Ebook)
What you'll learn
… How to overcome insomnia
… How to enjoy deep sleep
… How to stop obsessive thoughts
… How to relax easily
… How to prepare your bed and sleeping room to make a good rest more likely
… How to prepare mentally and physically to make a good rest more likely
Requirements
no prerequisites
Description
111+ Practical Tips For Deep Sleep, Insomnia And Relaxation
Use This Guide To Sleep Smarter Today By Following Practical Tips, Including A Guided Meditation & Hypnosis (+ Ebook)
Facts about Insomnia and Sleep Disorders:
Approximately one in four Americans develop insomnia each year
Up to 10% of American adults are likely to have chronic insomnia
Roughly 27% of working women suffer from insomnia, compared to 20% of working men
Up to 10% of American adults are likely to have chronic insomnia
83% of those who suffer from depression also experience symptoms of insomnia
Lost productivity related to insomnia costs the US economy about $63 billion a year
Source: https: //www . thegoodbody . com / insomnia-statistics/
Everybody wants to experience a restful sleep and relaxation. But more and more are struggeling with this aspect of life.
You might suffer from feeling tired and unfit? You might have tried a lot, but you are not sure what might be the best solution for you?
If that is the case - this is the right course for you! In this course you will learn how to enjoy deep sleep so that you can overcome insomnia and enjoy relaxation!
The author, Kevin Kockot (M.A. Prevention & Health Promotion) is an online content creator for years in the field of health, healing and relaxation. He teaches thousands of students on several platforms, including Udemy, Insight Timer and Skillshare.
Do you want to learn about the "111+ Practical Tips For Deep Sleep, Insomnia And Relaxation"? Enroll now! I am happy to meet you!
Who this course is for:
… People that want to know how to overcome insomnia
… People that want to know how to enjoy deep sleep
… People that want to know how to stop obsessive thoughts
… People that want to know how to relax easily
… People that want to know how to prepare your bed and sleeping room to make a good rest more likely
… People that want to know how to prepare mentally and physically to make a good rest more likely