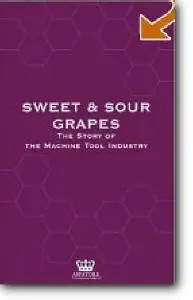 James Egbert, «Sweet and Sour Grapes: The Culture of Yankee Ingenuity & Machine Tools»
Aspatore Books | ISBN 1587620316 | 2003 Year | CHM | 0,7 Mb | 240 Pages
Tracing Yankee ingenuity to its roots in colonial America, this book describes how early entrepreneurs responded to their environment by confronting challenge and risk while satisfying their needs and wants. They never realized that they were also engaging in a second revolution and establishing a unique new culture. Examples of prominent early Americans and their adaptations of special purpose machine tools are explored.