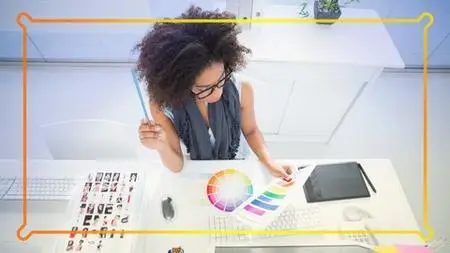 The Complete Guide To Mobile App Wireframes & Prototyping
.MP4 | Video: 1280x720, 30 fps(r) | Audio: AAC, 47400 Hz, 2ch | 1.52 GB
Duration: 3.5 hours | Genre: eLearning | Language: English
Design, wireframe & prototype a mobile app without writing a single line of code & learn how to bring your ideas to Life.
What you'll learn
Students will learn how to take an Idea from the Germination Stage All The Way to the Prototyping Stage
They will learn how to design & prototype a mobile app that allows user's to invest money in the financial markets regularly
They Will learn about Web & Mobile Design and the various types of websites out there
They Will learn how to generate Idea's, Validate them and see if their ideas have a market
They will learn about user personas and learn how to craft user personas for their own ideas
They will learn how to use drawIO, an industry leading open source wireframing tool to build user flows
They will learn how to create amazing wireframes of their mobile app and make them interactive without writing a single line of code
They will deep dive into the prototyping App Invision app and build a clickable, sharable and highly interactive prototype of the mobile app
Will be able to Take their own ideas and craft them all the way to the prototyping stage
Requirements
Be able to use a PC or A Mac
An Internet Connection is required For certain parts of the course
Description
In this course, You are going to be nurturing an idea from idea germination stage to the prototyping stage
You are going to be building an app for mobile , which enables people like me and you, invest small amounts of money into financial markets and monitor them is an easy to use and an easy to understand way.
In this course, you will
- Understand various design terminologies & learn why you need to learn to design your app before coding.
- Learn how to Generate Ideas and see if your ideas have a market.
- You will understand why idea's do not need to be disruptive but can be incremental
- You will understand who your end customer or end user is going to be and find out how to design and develop the platform keeping the end user in mind
- You will build a user flow and understand how the user will navigate through the platform using flowcharts and industry leading open source tool DrawIO
- You will understand roadblocks as well other challenges the user might face and overcome them
- You will learn how to build wireframes, that mirror the user flow and chalk out the entire platform
- You will also learn how to make these wireframes interactive using PDF's
- You will understand what prototyping is and learn to make it even more interactive with animations, gestures and taps using the leading prototyping tool Invision
Whew! That's a lot of learning! The methods and techniques used to bring this product to life would be similar and can be used to bring your own ideas to life after you have completed this course.
This course is power packed and has more visual content. I will be updating this course regularly adding new content that is relevant and vital.
So join me, Siddharth, as you bring your idea's to Life!
Who this course is for:
Students who want to learn how to build mobile app & website prototypes
Students who want to build thier own apps or start their own ventures
Entreprenuers
Small Business Owners