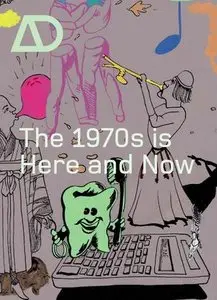 Samantha Hardingham - The 1970s is Here and Now (Architectural Design)
Wiley | 2005 | ISBN: 047001136X | English | 128 pages | PDF | 11.5 MB
By revisiting work that was published in AD during the 1970's this issue throws new meaning on both the past and the present; as the 1970s editorial mode of operandus becomes a filter for the contemporary. More of a compendium than a compilation, it is inspired by the broad range its most dynamic and energetic section, Cosmorama.
The 1970s was marked by a seismic change that occurred in the representation of ideas in architecture, as they appeared monthly on the pages of AD. The magazine bore out the energetic, experimental, environmentally conscious and, ultimately, pluralist culture that prevailed throughout the 1960s, carrying it through to the emergence of Postmodernism in the late 1970s. The propositions and discourse recorder by young architects at that time (many of whom are today our most respected teachers and practitioners) were fuelled by the ability to speculate on the availability and exchange of information; through the pages of AD, they were encouraged to imagine global cultures, structures and systems that embraced new technologies - all without the use of personal computers, the Internet and mobile phones.
This issue is guest-edited by Samantha Hardingham, a research fellow at the Research Centre for Experimental Practice (EXP) based in the Department of Architecture at the University of Westminster, and editor of Cedric Price. Opera (Wiley-Academy), 2003. Contributors include. Marie-Ange Brayer, Nic Clear of General Lighting and Power, David Cunningham, Jon Goodbun, Liza Fior of muf, John Frazer, James Madge, Chris Moller of S333, Jon Vincent and Robert Webb.