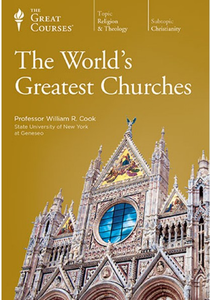 TTC Video - The World's Greatest Churches
Course No. 7842 | English | M4V + PDF Guide | 640 x 360 | AVC ~2000 kbps | 29.970 fps
AAC | 128 kbps | 44.1 KHz | 2 channels | 12:38:07 | 11.2 GB
Genre: eLearning Video / Architecture, Art
The great churches of Christianity represent some of the world's most stunning masterpieces of architecture and art.
Built by a Byzantine emperor, Istanbul's Hagia Sophia is an architectural space of overwhelming grandeur, emblazoned with colored marbles and sublime golden mosaics.
The monumental Cathedral of Siena boasts massive pictorial floor decoration; the Maestà altarpiece by Duccio; and sculpture by Michelangelo, Bernini, and Donatello.
Dreamlike and otherworldly, Gaudí's Sagrada Família in Barcelona soars toward the heavens, fashioned inside and out as a single, vast spiritual artwork.
But artistic stature is only one measure of the significance of the great Christian churches. In their essential religious role, the buildings themselves instruct, edify, and inspire the communities that worship in them, using iconography, symbolism, and the language of architecture as ultimate expressions of faith.
The decoration of Georgia's Cathedral of Nikortsminda, one of the world's most glorious religious buildings, unfurls a resplendent theological vision of Old Testament stories, ecstatic angels, and multiple representations of Christ incarnate.
The iconography of Chartres Cathedral, apogee of the Gothic style, is a handbook of medieval Christian spirituality written in elaborate carved stone and stained glass.
The remarkable Wieskirche of Bavaria uses the carefully calibrated symbolism of its Rococo decoration to teach spiritual lessons of forgiveness, penance, and reconciliation.
In all eras, the masterworks of church building have been focal points for communities, cultures, and nations. A familiarity with the greatest of Christianity's churches and cathedrals offers you:
knowledge of an astonishing spectrum of world treasures of art and architecture;
understanding of the symbolism and theology behind these buildings, and how they instruct Christians in living the values of the faith;
significant insight into how different cultures adapt the concept of a Christian house of worship to their own ways of expression;
comprehension of the political, economic, and intellectual importance of churches; and
a deep look into one of humanity's most important religious and cultural traditions, as it has developed across two millennia and spread across the globe.
In the 24 visually dazzling lectures of The World's Greatest Churches, Great Courses favorite Professor William R. Cook of the State University of New York at Geneseo takes on the full scope of this compelling subject, leading you in a detailed guided tour of the churches and cathedrals that he, as a celebrated Christian historian and medievalist, considers to be among the most outstanding, memorable, and meaningful in the world.
Beginning in the Holy Land, you'll travel the globe to find the jewels of this tradition, visiting not only preeminent churches in Western and Eastern Europe, but also in Africa, the Middle East, the Americas, and East Asia. In all, you'll study churches in 19 countries, spanning 5 continents, in a survey encompassing a range from the grandest metropolitan cathedrals to less-known gems such as the stave churches or Norway, pilgrimage shrines of Latin America, and the mysterious cave churches of Turkish Cappadocia. Lavishly illustrated with breathtaking photos, detailed floor plans, and 3-D models, these lectures take you deeply into the culture and theology of a global faith through its most important and magnificent buildings.
Encounter a Globe-Spanning Tradition

Of central importance within the course's narrative, you'll explore the flowering of church building in European Christendom. This area of the inquiry takes you from the Renaissance grandeur of St. Peter's Basilica in Rome to Western Europe's foremost Gothic cathedrals to exquisite churches of Russia, Armenia, and Georgia. High points include Sicily's Cathedral of Monreale, with decorative richness and superlative narrative mosaics that place it among the world's most beautiful church interiors.

You'll also discover a strikingly diverse range of churches across the world, such as

Jerusalem's Church of the Holy Sepulchre—Within this icon of early Christian history, visit the church's multiple chapels marking the Stations of the Cross. Also view the "aedicule," believed to be the actual site of Jesus's burial and resurrection.
The Painted Churches of Romania—Unique in the Christian world, the churches of Romanian Moldavia are richly decorated with frescoes on both their interiors and exteriors. Study the phenomenal exterior paintings, their theological themes, and the churches' dramatic and sumptuous interior decoration.
The Rock-Hewn Churches of Ethiopia—An extraordinary wonder of architecture, the churches of Ethiopia's Lalibela are each carved entirely from a single piece of rock. Learn how these churches were carved down into the rock from the top, creating illusory "vaults" and "columns," and study their mysterious religious artworks.
La Compañía in Quito, Ecuador—Among Christian spaces in the New World, explore La Compañía's ornately sculpted façade, imposing Spanish Baroque details, and shimmering golden interior, which exemplify the glories of Latin American church building.
Iceland's Hallgrímskirkja—Experience how the architecture and décor of this starkly beautiful modernist church evokes the geology of the Icelandic landscape, and expresses the ethos of Lutheranism and Christian values of humble adoration and simplicity.

Discover the Rich Meanings of Christian Architecture

A historian, scholar, and award-winning teacher who has traveled extensively and studied Christianity throughout the world, Professor Cook is ideally qualified as your guide on this unique journey into faith, art, and history. Through his enthralling commentary, and nearly 2,000 vivid photos he personally shot, you'll learn how to observe and interpret the theological meanings of Christian churches through careful attention to details of their architecture and art.
In the majestic pilgrimage church of Sainte-Foy in France, you'll study the key theological lessons aimed at pilgrims, depicted in the elaborate carvings on its façade. In the Bavarian Wieskirche, you'll see how each element of the church's decoration, from its symbolic color scheme to its narratives of Jesus and imagery of the Prodigal Son, illustrates themes of repentance and forgiveness. And you'll grasp how the elegant simplicity of a Quaker meetinghouse speaks deeply of the values of Quaker spirituality.
You'll also study how widely differing cultures have adapted the concept and building type of a church to their own contexts and experience. In the fascinating cave churches of Turkish Cappadocia, you'll see how the concept of a Christian sacred space was modeled by a lineage of hermetic monks who carved their churches into the sides of mountains, adorning them with richly expressive frescoes. At the great shrine of Our Lady of Guadalupe in Mexico, you'll learn how one of the world's most important pilgrimage centers was founded on a local peasant's extraordinary visions of the Virgin Mary. And you'll observe how Korean architect Kim Swoo Geun built great churches that reflect Christian faith and meaning in a culture far from our own.
In The World's Greatest Churches, you'll come to understand the architecture, art, and theology of some of the world's most beautiful buildings, as they express Christian spirituality across an astounding range of cultures and periods. Join a brilliant historian of Christianity in discovering these architectural masterworks that rank among the most revered, most beloved, and most iconic buildings of world civilization.
Lectures
1 The Earliest Churches
2 The Church of the Holy Sepulchre
3 Hagia Sophia
4 The Cave Churches of Cappadocia
5 Great Churches of Russia
6 The Painted Churches of Romania
7 The Churches of Armenia
8 The Churches of Georgia
9 The Rock-Hewn Churches of Ethiopia
10 The Mosque-Cathedral of Cordoba
11 The Stave Churches of Norway
12 The Pilgrimage Church of Sainte-Foy
13 The Cathedral of Monreale
14 Chartres Cathedral
15 Winchester Cathedral
16 The Cathedral of Siena
17 St. Peters Basilica
18 The Wieskirche in Bavaria
19 La Compania and Las Lajas Sanctuary
20 Guadalupe and the Cathedral of Mexico City
21 Four Great American Churches
22 La Sagrada Familia
23 Icelands Hallgrimskirkja
24 Two Churches in Seoul, Korea
General
Complete name : TGC_7842_Lect05_WorldsGreatestChurches.m4v
Format : MPEG-4
Codec ID : M4V (isom/avc1/mp42)
File size : 470 MiB
Duration : 30 min 49 s
Overall bit rate mode : Variable
Overall bit rate : 2 133 kb/s
Collection : The World's Greatest Churches
Season : 7842
Album : The World's Greatest Churches
Album/Performer : Various Artists
Part : 5
Part/Position : 1
Track name/Position : 5
Compilation : Yes
Performer : Prof. William R. Cook
Composer : The Great Courses
Genre : The World's Greatest Churches
ContentType : TV Show
Recorded date : 2014
Encoded date : UTC 2014-08-28 20:12:52
Tagged date : UTC 2014-08-28 20:12:52
Copyright : The Teaching Company, LLC
Cover : Yes
Part_ID : Lect.05 Great Churches of Russia

Video
ID : 1
Format : AVC
Format/Info : Advanced Video Codec
Format profile : Baseline@L3
Format settings, CABAC : No
Format settings, ReFrames : 1 frame
Format settings, GOP : M=1, N=80
Codec ID : avc1
Codec ID/Info : Advanced Video Coding
Duration : 30 min 49 s
Source duration : 30 min 49 s
Bit rate mode : Constant
Bit rate : 2 000 kb/s
Maximum bit rate : 5 880 kb/s
Width : 640 pixels
Height : 360 pixels
Display aspect ratio : 16:9
Frame rate mode : Constant
Frame rate : 29.970 (30000/1001) FPS
Color space : YUV
Chroma subsampling : 4:2:0
Bit depth : 8 bits
Scan type : Progressive
Bits/(Pixel*Frame) : 0.290
Stream size : 441 MiB (94%)
Source stream size : 441 MiB (94%)
Encoded date : UTC 2014-08-28 20:12:52
Tagged date : UTC 2014-08-28 20:12:52

Audio
ID : 2
Format : AAC
Format/Info : Advanced Audio Codec
Format profile : LC
Codec ID : 40
Duration : 30 min 49 s
Bit rate mode : Variable
Bit rate : 128 kb/s
Maximum bit rate : 138 kb/s
Channel(s) : 2 channels
Channel positions : Front: L R
Sampling rate : 44.1 kHz
Frame rate : 43.066 FPS (1024 spf)
Compression mode : Lossy
Stream size : 27.7 MiB (6%)
Encoded date : UTC 2014-08-28 20:12:52
Tagged date : UTC 2014-08-28 20:12:52
ScreenShots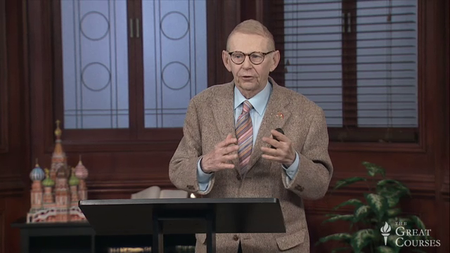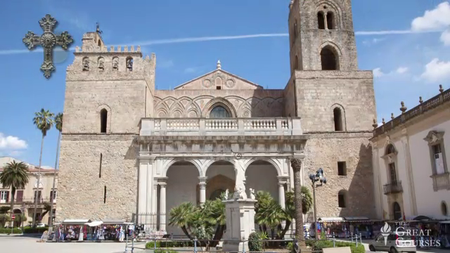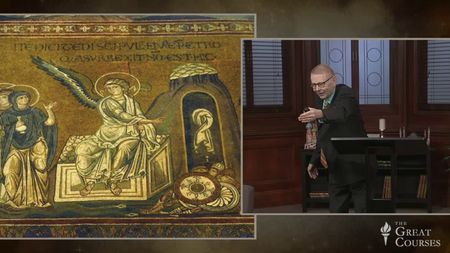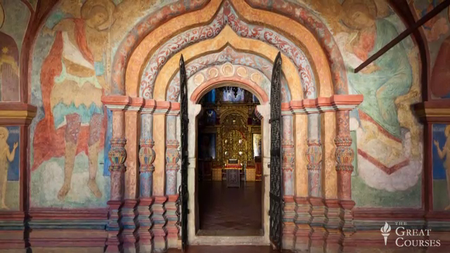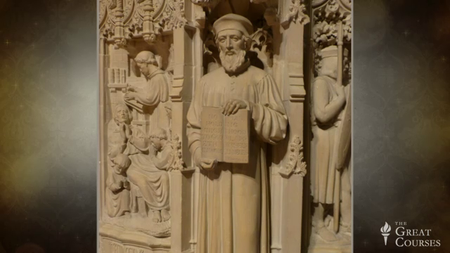 Exclusive eLearning Videos
ParRus-blog
←
add to bookmarksFeel free to contact me PM
when links are dead or want any repost