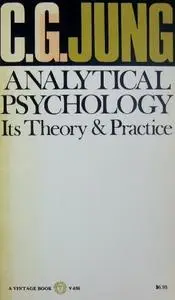 C. G. Jung, E. A. Bennet, "Analytical Psychology: Its Theory & Practice"
English | 1970 | ISBN: 0394708628 | 224 pages | PDF | 5.18 MB
This book was the most concise, easily understood insight into Jung's personality and theories. It doesn't read like a boring text, but is rather a series of speeches that contains face to face challenges to Jung's work by his colleagues. Within his answers it becomes easier to glean and simplify his vast body of work within the topics he discussed in the lectures. If you wanna understand Jung but have trouble understanding his concepts, this book lays it out nicely.