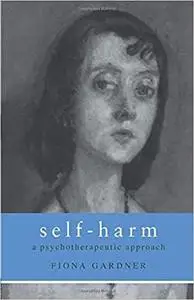 Self-Harm: A Psychotherapeutic Approach by Fiona Gardner
English | November 30, 2001 | ISBN: 0415233038 | 176 pages | AZW3 | 1.52 MB
Self-harm is worryingly common in young women, and is often used as a way of easing emotional suffering. Self-Harm: A Psychotherapeutic Approach explores the issues involved from the perspective of a psychoanalytical psychotherapist. Fiona Gardner examines these issues through extensive clinical material and an analysis of the social and cultural influences behind self-harm. This book will be of interest to all those working with those who are harming themselves, including psychotherapists, school counsellors, social workers and mental health clinicians.