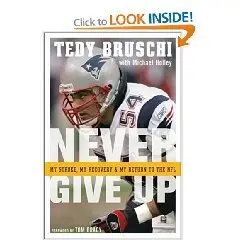 Never Give Up: My Stroke, My Recovery and My Return to the NFL
Publisher: John Wiley & Sons | ISBN: 047010869X | edition 2007 | PDF | 288 pages | 3,09 mb
John Ed Bradley was the rarest of college students, one who knew precisely what he wanted from adulthood. In the spring of 1980 he was slogging through the final semester of his senior year at LSU, looking to fill the emotional void he felt as an ex––football player while straining to distance himself from the game. When a Tigers coach offered him a position as a graduate assistant with the team, Bradley, despite having no job or prospects, turned him down.