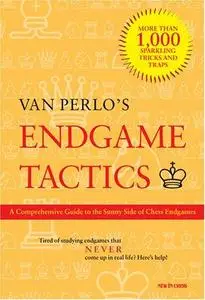 Endgame Tactics: A Comprehensive Guide to the Sunny Side of Chess Endgames By Ger van Perlo
2006 | 480 Pages | ISBN: 9056911686 | DJVU | 23 MB
Here is help for those who are tired of studying endgames that never come up in real life! Why is it that most amateur chess players love opening and middle game tactics but hate endgames and why do they usually look at only a couple of pages in any chess endgame theory book they own? Enjoying the entertainment of endgame tactics, and (at least for the moment) forgetting about theoretical positions that seem distant from everyday practice, is the first step towards mastering this important part of the game.